Browsing articles tagged with " UGODOG"
Both of you and your dog will appreciate Wizdog indoor dog potty. It's a smart tool to use to potty train your dog, especially when you don't have backyard. Similar to UGODog indoor dog potty, it works by channeling the liquid waste through the grate to the bottom of the tray. The difference is, Wizdog is constructed from an industrial grade polyethylene plastic through thermal forming process while UGODOG is made using an injection molding process. It consists of a plastic tray with removable grate on top, if you prefer, you can also choose to purchase a complete Wizdog starter kit.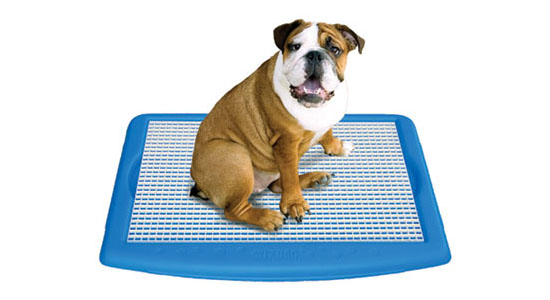 UGODOG indoor dog potty is one of great potty solutions in the market. You can use this unit for house training small or large breed dogs (thank you to its solid base) to keep your house clean, in fact, cleaning this litter box is simple and easy for you, just clean the base and wipe it with damp cloth. If you've been a loyal customer to wee pads, you might want to test this product as when it works, it is definitely more economical than wee pads. With the price tag below $50, UGODOG indoor dog potty is less expensive than patio potty systems. No more wet paws all over the house, this system will keep your dog's paws dry because the urine passes through cubed openings on to base.
Tweets by @pawfipet