Browsing articles tagged with " spiral slide"
Super Pet My First Home Deluxe Multi-Level Pet Home provides creative and spacious environment for your small furry friends. It's safe and has multi-level environment where your small pets can exercise and play, an ideal home especially for ferrets. This unit comes in parts, however, it's easy to assemble, just snap-together all the parts to create 1 great multi-level home.
Super Pet Crittertrail Extreme Challenge Habitat hamster cage offers an adventurous habitat for your small pets, an ideal habitat for hamsters, mice, gerbils and other small animals. They will find the rotating-pet powered wheel is a fun spot to play (it provides good exercise too). The spiral slide is a shortcut to go down fast. There are many accessories available that you can purchase to add the fun in the cage. For easy interaction and safe resting location, this habitat offers removable petting zone and well ventilated environment. The top opening provides easy access to pet the hamsters and feed them.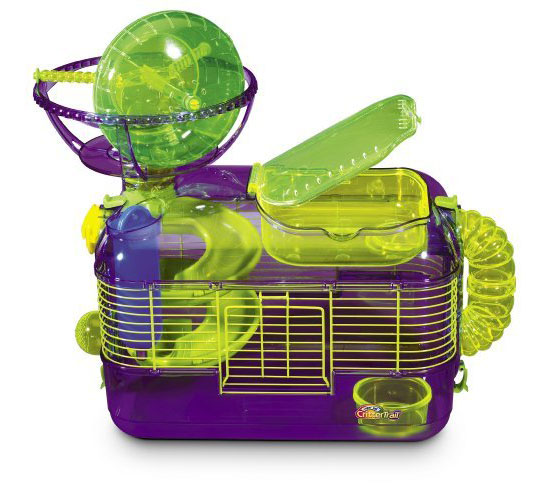 Tweets by @pawfipet