Browsing articles tagged with " small pets"
Super Pet Guinea Pig Igloo Hide-Out is a perfect house for your guinea pig, it encourages this animal natural nesting instincts. The plastic construction is pretty durable, watch as your pet plays inside, a perfect hide-away for ferrets, dwarf rabbits, guinea pigs or any other small animals. The material makes it pretty easy to clean and resistant to odors or stains, the igloo design makes it really cool. It's been designed with fresh air vents to make sure your pet keeps getting great circulation of air when nesting, you can also add small bed inside to keep your pet cozy and comfy. Super Pet Guinea Pig Igloo Hide-Out measures 10.5 x 12 x 6.25 inches, enough for your pet to crawl inside.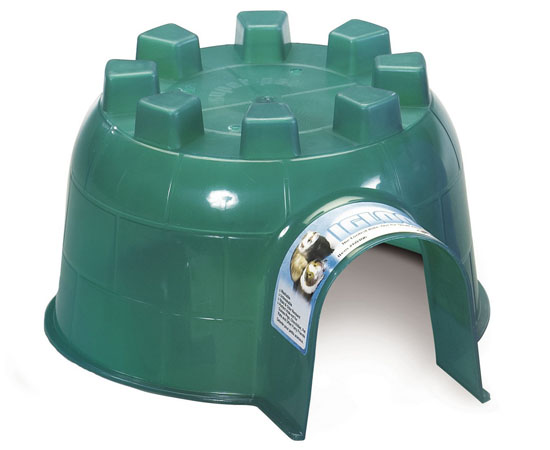 If you usually take your pet on your driving vacation, you might want to consider purchasing Petmate Two Door Top Load Pet Kennel. It features 2-door construction (front and top) for easy access, carry handle and a water cup. This 24-inch carrier is very ideal for small pets, the combination of steel and plastic materials are very durable, safe and comfortable. You can always checkout your pet through the ventilation with clear visibility. If you want something secure, solid and comfortable, then this carrier fits all those requirements.
Petmate Two Door Top Load Pet Kennel comes in 3 pieces: top, bottom and front door with secure latch. Due to its innovative design, you can setup this pet kennel without any tool, simply tighten the fasteners all together. We really love the top door design, it allows you to have easy access to your dog or cat. For added comfort, you can also insert a soft padded liner such as Midwest Paw Print Reversible Fleece Stuffed Bed.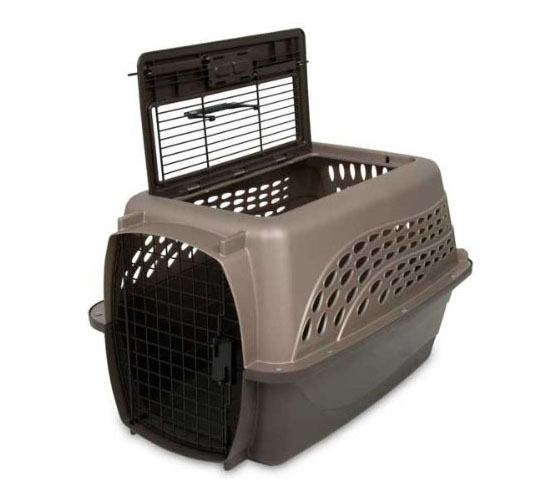 Get only premium products for your small friends, Timothy Gold Hay offers 100% premium all natural hay. This product is not messy and chopped kind of hay, it comes in whole grass form, very easy to grab when it's a meal time for your small pets, nothing will fall apart. You can provide extra fiber which is essential for animal digestive system, even picky eaters will love the soft texture and flavor.
Your small pets will love Timothy Gold Hay because it's their instinct to chew due to their constantly growing teeth, chewing activity helps in wearing down their teeth. Just for your information, this hay will not come in a package that you see here, not sure why, but you'll be receiving a cardboard package where inside there's a transparent bag filled with fresh hay.
Super Pet CritterTrail Clear View Habitat is a compact and colorful house for your small pets to keep them safe. It is an easy-view habitat with 2 levels of space where they can have good exercise and spacious room to play. We would consider this unit is a great place for mice and small hamsters. We love the oversized clear view window because this way, it would be easier to interact with your lovely little furry friends. The removable petting zone is pretty handy when you need to carry this house around, when not in use, it turns into a resting location.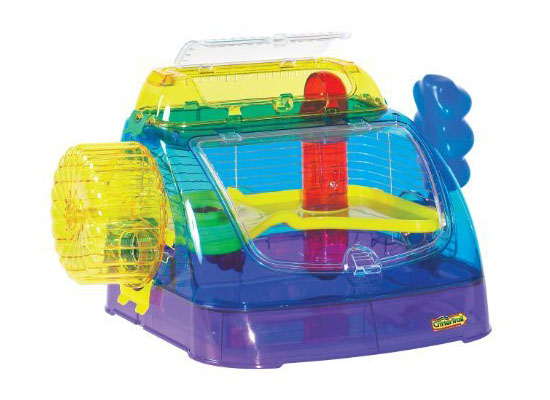 eCotrition Snak Shak house is going to be your small pets favorite hide away. It's completely 100% edible house since it's made with fresh alfalfa and tasty golden honey, basically it's a delicious treat and a house. The company says that you'll get 3-in-1 benefits from the house, while the roof house pieces provide a fun play environment, it is also a great treat and promotes healthy and natural chewing instinct.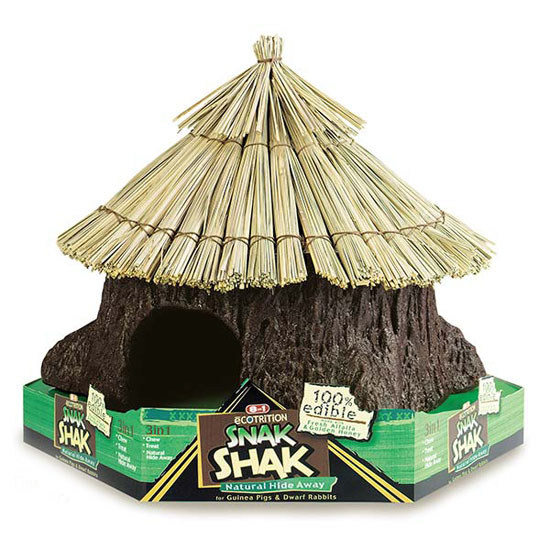 Super Pet My First Home Deluxe Multi-Level Pet Home provides creative and spacious environment for your small furry friends. It's safe and has multi-level environment where your small pets can exercise and play, an ideal home especially for ferrets. This unit comes in parts, however, it's easy to assemble, just snap-together all the parts to create 1 great multi-level home.
Peter's woven grass play ball is the perfect for your bunnies to play and chew with. It's safe for the rabbit since it made of all natural grasses. Watch as your bunny plays this grass ball for hours, it's like an endless entertainment for him. I don't know what is so attractive with this grass ball, perhaps the fresh smell of hay or the sound of the bell inside, either way, your rabbit will love to play with it. Don't worry about the sound of the bell, it's very low you might not notice it.
Tweets by @pawfipet