Browsing articles tagged with " shoulder bag"
Travel with your little furry friend in style with Petego Velvet Bitty Bag Pet Carrier. It's a stylish shoulder bag, fashionable for your and comfortable for your dog, small dog to be exact since it can only carry 14-16 pounds of animal. What makes this bag attractive lies in the combination of design and velvet tones, so elegant, don't you think? It features safety leash to prevent your pet accidentally falling out and adjustable straps. The fabric material feels soft and luxurious, your little dog would love to hangout inside this bag especially when they also have the chance to travel with you. It measures 16" x 9.75" x 10.75", enough to carry 2 tiny dogs such as Chihuahuas.
It's important to pay attention to both quality and comfort when browsing for pet carrier and this bag offers those two features in one stylish bag. It is recommended that you hand wash this bag in cold or warm water with bleach-free laundry soap and hang dry. However, just in case you have to use a machine, only use gentle cycle with bleach-free detergent and hang dry.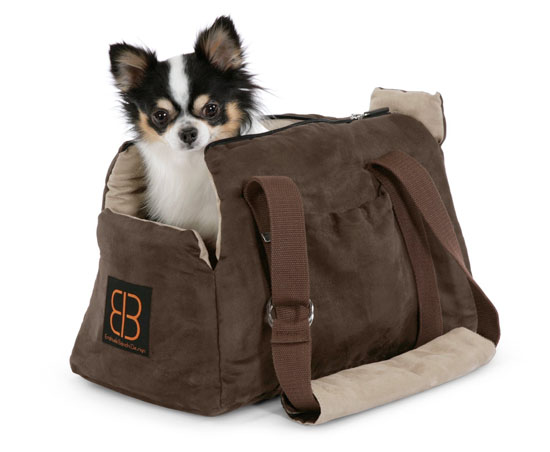 Where to buy Petego Velvet Bitty Bag Pet Carrier?
– PetCo
– Wayfair
– Amazon
– eBay
Carry your pet with style, thank you to Anima Tan Suede Sling Bag Pet Carrier Purse. It's a comfortable shoulder bag that you can use to keep your dog comfortable, the large zippered mesh top is great for ventilation as well as visibility. The shoulder straps are adjustable from 9-inch to 205-inch, it has multiple pockets that you can use to keep some treats. For added security, this airline approved pet bag is completed with leash attachment. The neutral color makes it easy to match with anything, it looks good and feels good.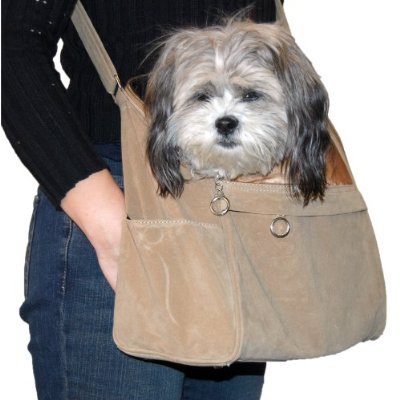 Tweets by @pawfipet