Browsing articles tagged with " recycled plastic bottles"
During colder weather, your dog or cat can be found snuggle in K&H Lounge Sleeper Self-Warming Pet Bed. Yes, this self-warming pet bed provides comfort and warmth anytime your pet wants it to, the material radiates your pet's body heat back to themselves. It's soft and fluffy, it invites your pet to relax in it, and soon it will be warm without any electricity needed. The non-slip bottom provides stability to ensure the bed stays still. Due to its size, we recommend you to use this bed for small sized pet only, as larger pet won't fit in it.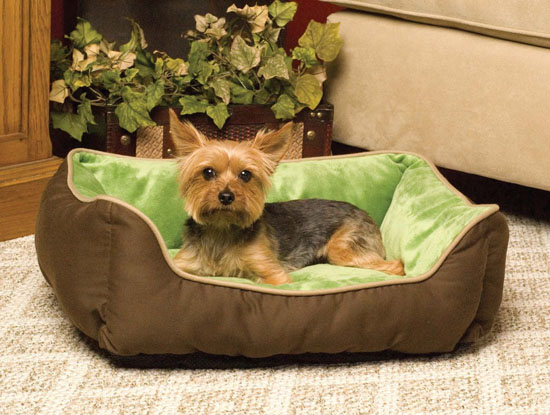 What a cozy and luxury bed for your best pal! K&H Bolster Couch Pet Bed offers luxurious microsuede while the inside cushion is tufted in order to securely keep the premium polyfill made from recycled plastic bottles in place. You can give your dog or cat its own private couch, the surrounded bolster also provides secure feeling to your pet. Available in 2 sizes and 2 colors, your pet will love this bed for napping or just relaxing, the large size is big enough for large breed dog to stretch out.
For pet owners, you'll be happy to know that K&H Bolster Couch Pet Bed has been designed with removable cover and liner, therefore, simply toss them in your washing machine to clean. The reasonable price is also another reason to grab this cozy and comfortable couch bed for your furry friend.
K&H Bolster Couch Pet Bed (Small) measures 24″ back width x 14″ front width x 19″ deep (sleeping surface)
K&H Bolster Couch Pet Bed (Large) measures 32″ back width x 19″ front width x 24″ deep (sleeping surface)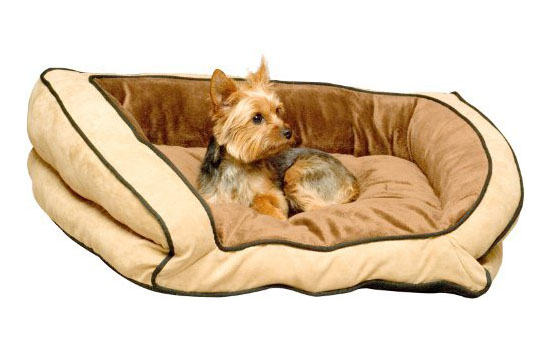 Paul Frank modern dog bed collection is not just another boring plain pet bed. It's stylish pet bed without sacrificing the comfort of your best furry friend. Personally we like the pink south of the border pet bed, not just the color, but also the characters printed on this bed are adorable. Paul Frank also offers Green Julius pet bed and Blue Julius pet bed. These eco-friendly beds are filled with recycled plastic bottles and designed with non-slip bottom. It's really easy to clean since the cover is removable and completely washable.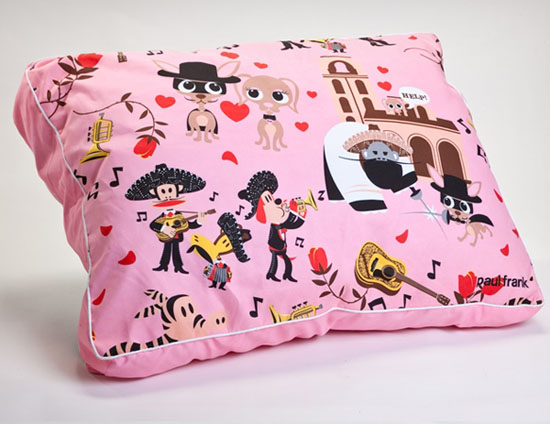 Tweets by @pawfipet