Browsing articles tagged with " Petmate"
Petmate Microban Deluxe Pillow Pet Bed is a large bed with Microban antimicrobial product protection. It measures 27-inch x 36-inch, ideal for large sized dog. We really love the modern chenille stripe top and bottom with plush terry top, nice color combination. The cover is removable and machine washable, therefore, cleaning is a breeze. As a customer mentioned that the picture itself didn't do any justice, the product was much better. It is constructed from high quality material, soft and comfortable, pretty thick even the pillow inside feels like wool to the touch. However, we also need to remind you, this dog bed doesn't seem can stand a chewer, so if you have one, it might not be a perfect bed for your furry pal.
We highly recommend this product if you have a laid-back dog who doesn't chew, Petmate Microban Deluxe Pillow Pet Bed is the perfect dog bed that your furry friend will love.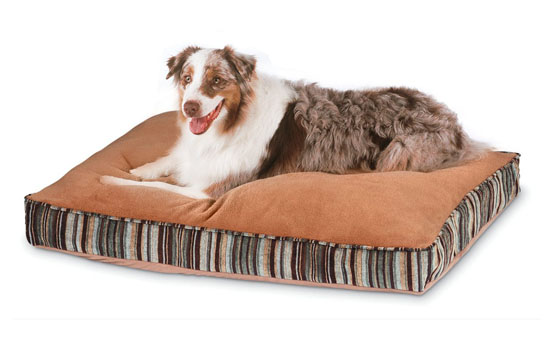 For pet owners who have multiple pets in the house, they know that food and water dispenser area can be pretty messy. If you need to use raised border to prevent any spill or crumble all over the floor, you can use Petmate Le Bistro Single Food Mat. The ribs design on the interior will keep spilled water confined in the mat, not all over your floor. We hate picking up kibble crumbs on the floor as much as you do, but if you want to prevent the mess from spreading all over the house, you have to clean them as soon as you can. This food mat is the help that you need.
Petmate Burrow Bed wraps your lovely pet in warmth, comfort and style, a perfect bed pets who like to burrow. Dogs, cats, ferrets, they all will nesting on this bed that even when you call them, they'll ignore you. This 25-inch pet bed is a great bed to satisfy your furry friend's nesting instinct as it's been designed with super soft cushion and a hood to provide a sense of security.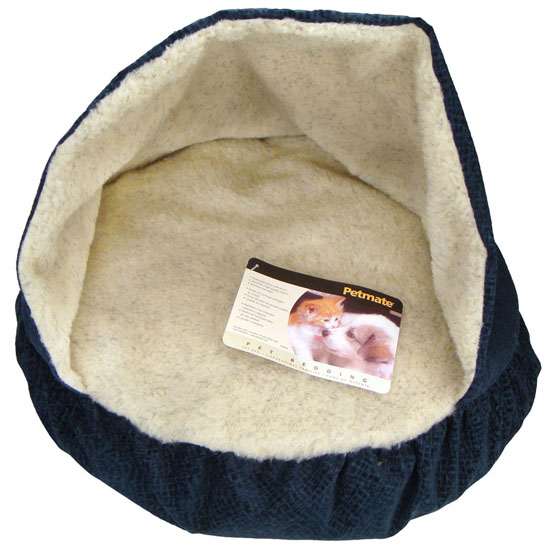 Tweets by @pawfipet