Browsing articles tagged with " pet bowl"
PetFusion Elevated Pet Bowl Holder comes in natural pine would look really good in your kitchen. For design conscious pet lovers, it's really important for their pets also own stylish products, if you are one of them, then you should check this out. Elevated bowl promotes healthy digestive, mealtime is also more comfortable for your pets since they don't have to bow their heads too low to eat or drink. The base of this holder is completed with anti-slip feet to keep everything neat and tidy. Cleaning shouldn't be an issue here, the natural wood material is finished with water resistant seal, wipe it with damp cloth and it looks like new, even those 2 stainless steel bowls are dishwasher safe for your convenience.
Trust us, Stoneware Crock dog dish is an awesome bowl for dogs, cats or other animals. It is very easy to clean and you would love high gloss finish to match your modern interior décor. This bowl is pretty heavy, therefore, it would be pretty hard for your furry friend to knock it over, therefore, it reduces any movement or spillage. It is easy to clean and you'll also notice that this product is less expensive compared to other bowls in its class.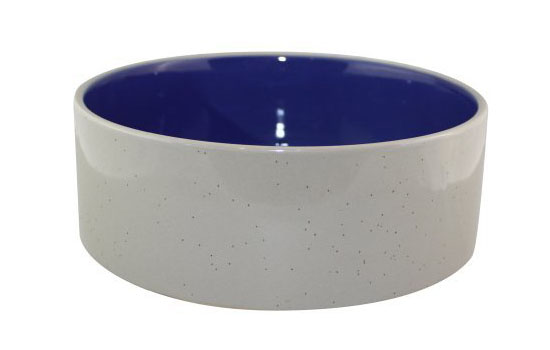 No more ugly pet bowl, say hello to Signature Housewares Animal Print Pet Bowl. This modern pet bowl sets new level when it comes to feeding bowl that blends perfectly well with your contemporary home décor.
Allied Plastic Heated Pet Bowl is an ordinary 1-quart heated bowl yet it can keep your pet drinking water ice-free in winter. Based on this unit size, it should be enough for small to medium dogs or cats. The built-in thermostat will keep the water warm while the cord chew protector to make sure your pet and you won't be in danger from chewed or frayed cord.
Tweets by @pawfipet