Browsing articles tagged with " paw print"
Cozy and comfy with soft micro-suede exterior, Brinkmann Pet Paw Print Pet Bed offers your pet 21-inch x 25-inch warm plush sleep area. There's cute paw print on the bed for added touch of detail. This bed is filled wit eco-first recycled fiber fill to provide ultimate comfort to your dog, we're pretty sure you want the best for your furry friend as they are part of your family.
Finding comfortable bed for your lovely furry friend can be a difficult task. Based on many customer reviews, we'd like to recommend you to check Brinkmann Pet Paw Print Pet Bed. We believe your dog will absolutely like it, the padding is soft, the walls are high, pretty good to keep your dog feel safe curling up and snuggling in. This bed is also machine washable for added convenient.
If you usually take your pet on your driving vacation, you might want to consider purchasing Petmate Two Door Top Load Pet Kennel. It features 2-door construction (front and top) for easy access, carry handle and a water cup. This 24-inch carrier is very ideal for small pets, the combination of steel and plastic materials are very durable, safe and comfortable. You can always checkout your pet through the ventilation with clear visibility. If you want something secure, solid and comfortable, then this carrier fits all those requirements.
Petmate Two Door Top Load Pet Kennel comes in 3 pieces: top, bottom and front door with secure latch. Due to its innovative design, you can setup this pet kennel without any tool, simply tighten the fasteners all together. We really love the top door design, it allows you to have easy access to your dog or cat. For added comfort, you can also insert a soft padded liner such as Midwest Paw Print Reversible Fleece Stuffed Bed.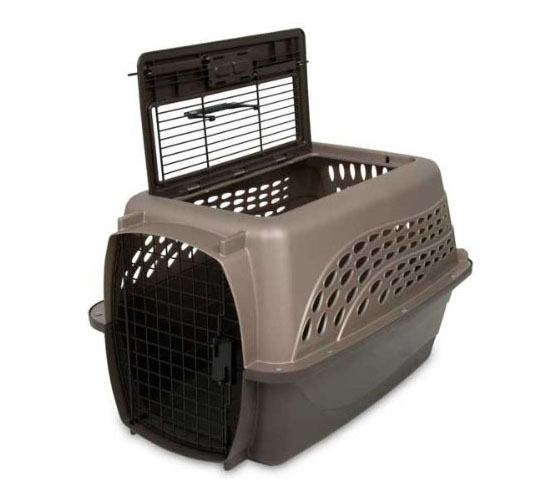 Do you want to add comfortable bed to your dog existing crate? Try Midwest Paw Print Reversible Fleece Stuffed Bed. This high quality reversible bed adds comfort to the crate with its ultra soft synthetic fur on one side and plush sheepskin on the other, your dog will love it. There are many sizes available for you to choose from, don't worry, each size fits standard crate size. When you carry your dog crate, your dog will be happily jump into the crate and then lay down to relax. This bed keeps your dog or cat to stay warm during cool weather and warm during winter.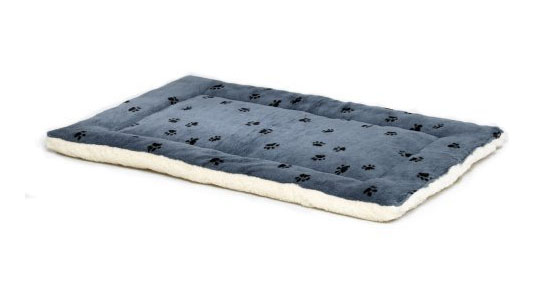 Walk your dog during the night can be dangerous, Petflect Reflective Dog Vest is a great prevention to make your dog visible even from 500-feet away. This vest is made of lightweight nylon with cute reflective paw print and stripes, there's adjustable Velcro fastener that you can use to ensure your dog feels comfortable wearing it.
One of the main keys to stay safe on the read is to be visible. Having Petflect Reflective Dog Vest on your dog provides you a better peace of mind, your dog won't even realize wearing one since it's very lightweight and comfortable to wear thank you to its breathable nylon material.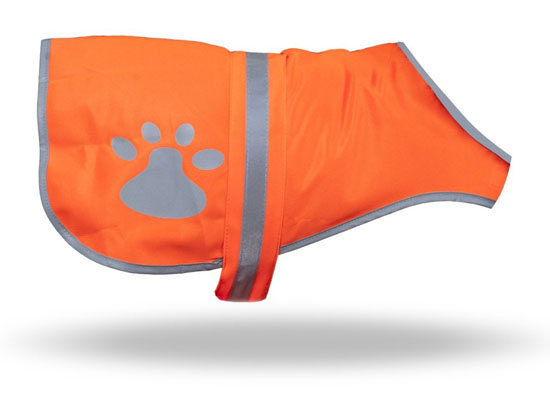 Tweets by @pawfipet