Browsing articles tagged with " neutral color"
Carry your pet with style, thank you to Anima Tan Suede Sling Bag Pet Carrier Purse. It's a comfortable shoulder bag that you can use to keep your dog comfortable, the large zippered mesh top is great for ventilation as well as visibility. The shoulder straps are adjustable from 9-inch to 205-inch, it has multiple pockets that you can use to keep some treats. For added security, this airline approved pet bag is completed with leash attachment. The neutral color makes it easy to match with anything, it looks good and feels good.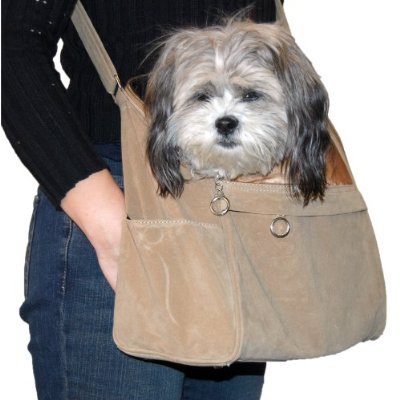 Having a cat as your pet means you need SmartCat Ultimate Scratching Post to let the cat has its full vertically stretch aside from satisfying its scratching instinct. This durable post measures 32-inches high and made with durable sisal that naturally attracts the cat to scratch, you'll be glad to know your furniture is save from those claws, especially if you have multiple cats in the house. Declawing your cat is not an option, please don't do that, it's really cruel! Let your cat retain its claws the way nature intended it to be.
Tweets by @pawfipet