Browsing articles tagged with " modern dog toy"
Inspired by geometric shapes and art, Odin modern puzzle dog toy was born. It's a unique puzzle toy with integrated flaps where you can easily fill in your dog favorite treats, different sized holes allow for different size of treats. You can start teaching your dog how to play with this puzzle by using small treats or kibble, in this way, they will easily fall out of the 4 holes on the sides of the toy, your dog would learn that they can get those treats by gently rolling or picking up/dropping Odin.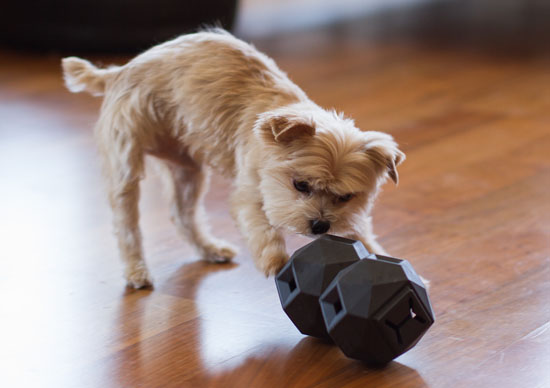 There's a new member in Zogoflex line, West Paw introduces Toppl. It's a colourful, stuffable puzzle toy that will entertain your dog all day long. You can stuff treats inside this toy, your dog would do anything to try to get them, it's fun to watch. Your smart dog will play with this bouncy and chewable toy, roll, wobble, or bounce it just to get those precious rewards. The cool thing about this toy is that you can interlock 2 different sizes in order to make playtime a bit challenging and more fun. Just like other Zogoflex toys, this one is recyclable, BPA and Phthalate free, FDA compliant. It is guaranteed to last.
Tweets by @pawfipet