Browsing articles tagged with " instinct"
Wesco Kabob Shreddable Bird Toy helps to satisfy your bird's instinct to chew. Each kabob is made from a soft pithy wood, it's irresistible to hookbill birds such as parakeets and macaws. We are sure you bird will be happy to chew the toy once you place it in their cage, you know, like bird catnip. Watch your avian friend having fun to rip and shred this toy, in fact, bigger bird can shred this toy down to nothing in very little time. We must remind you that you need to vacuum once the bird is done 😉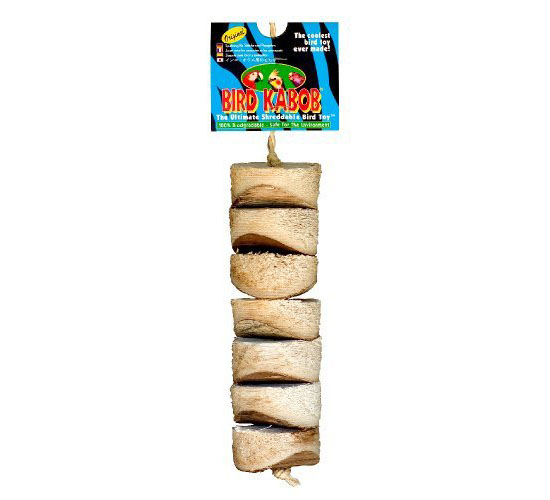 Having a cat as your pet means you need SmartCat Ultimate Scratching Post to let the cat has its full vertically stretch aside from satisfying its scratching instinct. This durable post measures 32-inches high and made with durable sisal that naturally attracts the cat to scratch, you'll be glad to know your furniture is save from those claws, especially if you have multiple cats in the house. Declawing your cat is not an option, please don't do that, it's really cruel! Let your cat retain its claws the way nature intended it to be.
It's a cat's instinct to hunt a mouse, therefore Kong Natural Mice cat toy would be a perfect gift to your cat. This toy is made from eco-friendly materials, natural and renewable, it's very safe for cat. You can use this toy to stimulate the cat's hunting and stalking instinct, watch how your cat reacts when you throw these mice.
Tweets by @pawfipet