Browsing articles tagged with " Home"
Your children are having their first aquarium? Let add this cute SpongeBob SquarePants home aquarium ornaments in it. In this collection, the ornaments are not about the main characters but featuring the home and work place from these animated characters. You can bring the world of SpongeBob into your children fish tank, you can have fun teaching your kids about fish in this magical world of their favorite cartoon characters.
This collection comes in 3 ornaments (SpongeBob Pineapple house, Squidward Easter Island home and Krusty Krab restaurant), although you can also purchase each ornament separately. These ornaments would be a great addition especially because they are collectible and officially licensed by Nickelodeon. Each aquarium ornament is made of durable resin, therefore, it is safe for children and pets.
Super Pet My First Home Deluxe Multi-Level Pet Home provides creative and spacious environment for your small furry friends. It's safe and has multi-level environment where your small pets can exercise and play, an ideal home especially for ferrets. This unit comes in parts, however, it's easy to assemble, just snap-together all the parts to create 1 great multi-level home.
Super Pet My First Home is the perfect home for rabbit or ferret. If you're planning to get your first rabbit or ferret, you should consider purchasing this home starter kit, because it's meant for beginner small-animal owners. A 1-month old Guinea pig usually doubles its size within the next 2 months, yet this cage still can accommodate this pet. This unit comes in pieces, however, it's very easy to assemble, just snap them together without any additional tools. You'll get a perfect pet home in minutes.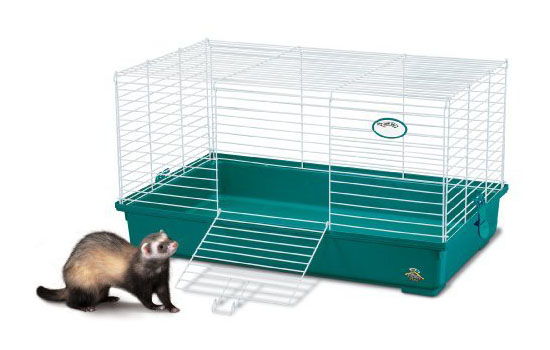 Tweets by @pawfipet