Browsing articles tagged with " hamsters"
If you have unused 10-gallon tank, you can use Super Pet My First Home Tank Topper to create multi-level high rise habitat for your small pets. It doesn't require any tool to make this tank topper snaps together. There's a nameplate that you can use to write your pet's name, pretty cool, you can write "Michael and Drew live here" to identify your two little hamsters that live happily in it. This unit is constructed using chew-proof coated wire while the other materials are stain-resistant plastic parts.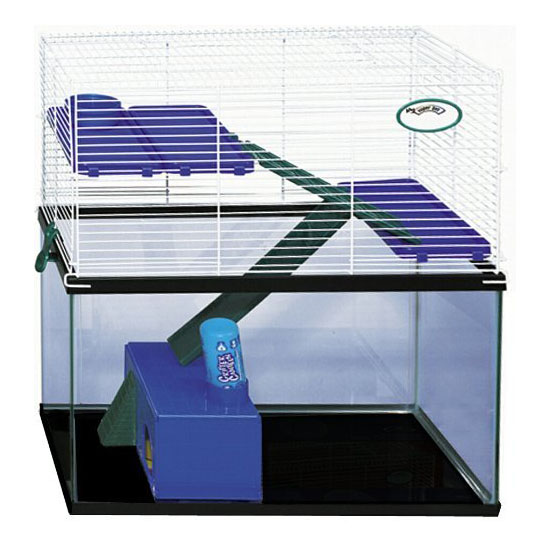 Peter's woven grass play ball is the perfect for your bunnies to play and chew with. It's safe for the rabbit since it made of all natural grasses. Watch as your bunny plays this grass ball for hours, it's like an endless entertainment for him. I don't know what is so attractive with this grass ball, perhaps the fresh smell of hay or the sound of the bell inside, either way, your rabbit will love to play with it. Don't worry about the sound of the bell, it's very low you might not notice it.
Tweets by @pawfipet