Browsing articles tagged with " furry friend"
Training a dog can be easy or difficult, different dog requires different method. One of effective tools you can use is Dogwidgets DW-3 Remote 1 Dog Training Shock Collar with Vibration. Wait, before your close this page with disgust, remember, not all vibration shock collar is bad, some dogs can be insensitive to your conventional method, they need to get subtle, humane shock to remind them to behave. Before making your dog to wear the collar, you must test the vibration level by yourself. You can place the collar on your hand and feel for yourself the best level to startle the dog but not harm them. This rechargeable collar works best with dogs from 15 to 100 pounds.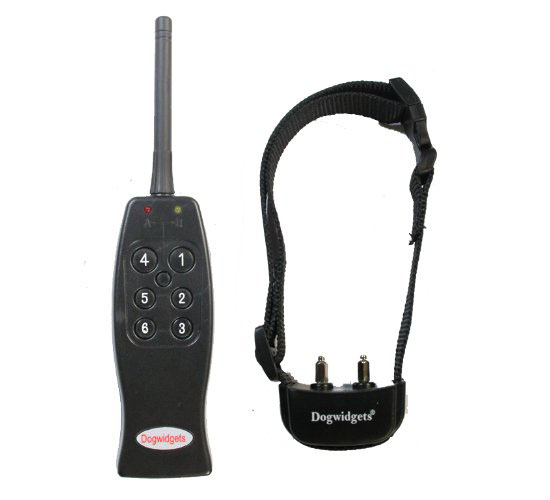 Hyper Pet K-9 Kannon Ball Launcher is a dog toy that makes you look really cool holding it. It's a tennis ball launcher designed to provide ultimate fun for both of you and your dog, it's been tested to be able to throw one ball up to 75 feet long, pretty cool heh? Even your kids would love it, in fact, they might beg you to throw the ball with this cool toy, blasting fetching fun for every dog. All you have to do just pull back the handle and load the ball, now get ready to aim and pull the trigger to shoot.
It's an innovative toy for our furry friend, you probably already know Hyper Pet company, it's the brand behind famous ball launcher dog toy. It also features built-in hands-free ball pick up and extra ball storage. A mini cannon that fires tennis balls, making fetch game more fun for you and your dog. This product comes with a safe tennis ball.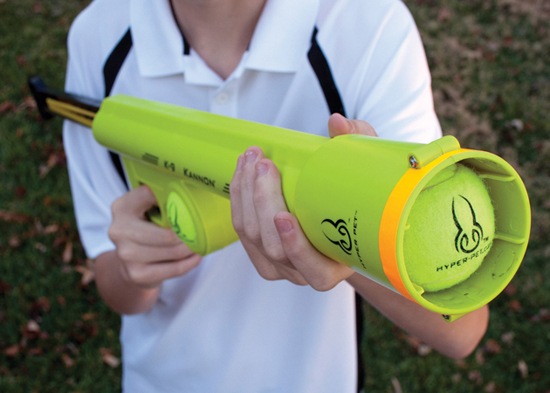 PetSafe Wireless Pet Containment System (PIF-300) is an ideal solution if you want to let your dog running around the yard without having to worry that he might jump onto the street. This wireless containment system has been proven to be really effective to keep your dog in certain area, invisible boundary that surround your house. It utilizes radio frequency to detect if your dog is about to get lost. This system works pets for pet weighing 8 pounds and more, you can setup the system to safely contain your furry friend inside the area of your choice
How it works?
First of all, you need to plug in the transmitter and it will automatically emit a radio signal with adjustable range up to 90-feet of its surrounding. Since there's no need for complicated installation or wire burying, we believe, you can do full setup in less than an hour, pretty simple and easy.
Protect your furry friend's paws from harsh surfaces with Musher's Secret. During winter, salt and snow can hurt dog's paws, by applying this wax on your dog's pads and between toes, you protect your dog's paws from sand, hot pavement, ice or salt. It's perfect for dogs that usually have outdoor activity on any weather, simply apply this wax-based cream and wait for like 15 seconds to dry, this formula will form some kind of shield to protect the paws. The formula used inside Musher's Secret is non-toxic, non-staining, and non-allergenic which can be used on weekly basis, it prevents any burning, drying or cracking, the vitamin E inside this formula helps in healing wounds.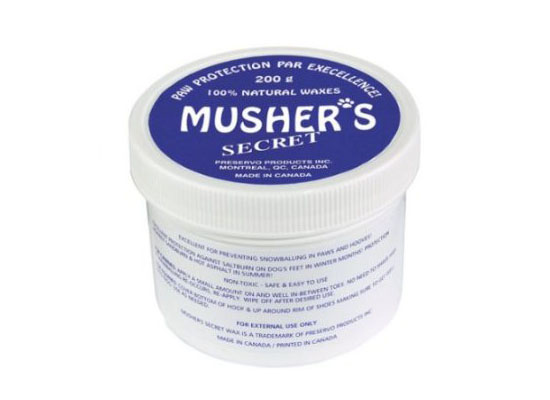 Purchase a pack of Canine Caviar 6-Inch Buffalo Lollipops for cheaper price, they are extra meaty treats for your best furry friend. Your dog deserves the best right? So, when your dog has done something good, why not reward them with delicious chewy treat? It is ideal for long satisfying chew, it also helps to reduce any tartar and maintain the health of your dog's teeth and gums.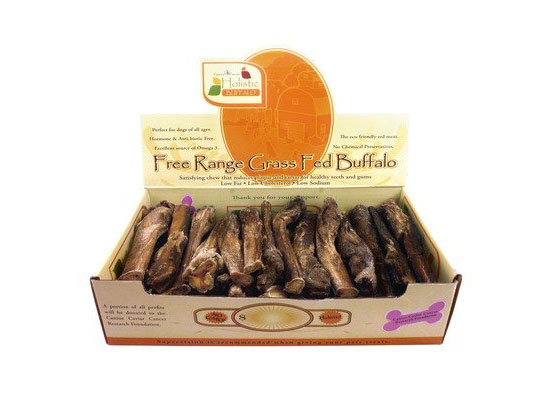 KONG Cozie Marvin the Moose Dog Toy is so adorable, it's a soft and cuddly plush toy for your best furry friend. Dogs can be rough, this toy has been made with extra layer to provide extra tough toy, an ideal toy to play fetch or simply as a comfort to your dog. Many customers have said how much their dogs love Kong Moose toy, they play with it almost on daily basis.
This is actually just one of 10 available characters, it squeaks to help entice play. Watch as your dog carry KONG Cozie Marvin the Moose Dog Toy everywhere, toss it, shake it, pull on it or even chew it. The sturdy material really helps to allow this toy last for a long time.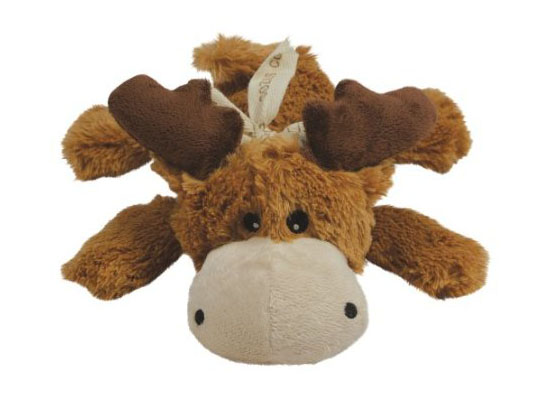 Pet Parade Pet Cave dog bed is an ideal bed if your pet loves to burrow, it surrounds your furry friend with warmth and comfort, especially in colder weather. Your dog would enjoy its new bed and hide under the blanket, don't be surprised when you always find your dog hanging out in it. This dog bed features large 25-inch diameter, pretty nice for 2 small dogs, it's like a luxurious sleeping bag to keep them warm, you can choose to use the top zippered dome or not. The ultra plush 5-inch thick bed provides comfort with less price compared to the same products from other brand.
Cozy and comfy with soft micro-suede exterior, Brinkmann Pet Paw Print Pet Bed offers your pet 21-inch x 25-inch warm plush sleep area. There's cute paw print on the bed for added touch of detail. This bed is filled wit eco-first recycled fiber fill to provide ultimate comfort to your dog, we're pretty sure you want the best for your furry friend as they are part of your family.
Finding comfortable bed for your lovely furry friend can be a difficult task. Based on many customer reviews, we'd like to recommend you to check Brinkmann Pet Paw Print Pet Bed. We believe your dog will absolutely like it, the padding is soft, the walls are high, pretty good to keep your dog feel safe curling up and snuggling in. This bed is also machine washable for added convenient.
Petmate Dogloo Xt Dog House brings you an adorable igloo-shaped dog house with high winds to promote great air circulation. Winter won't be an issue as this igloo keeps your pet warm, yet it cools during summer, thank you to its structural foam construction. Your dog would love this house, it is also a great shelter when your dog loves to hide. You might want to place some treats and toys to attract your dog or cat (yes, it's a great house for cat as well), once your furry friend knows how cozy and comfortable this igloo is, you would have problem in calling them out.
Need a great bed for your dog while camping? Checkout Coleman Bone Dog Lounger, this portable dog bed is great for traveling, the medium sized bed is ideal for dog weighing up to 50lbs while the large sized bed can accommodate up to 100lbs. The material is durable with heavy-duty polyester and strong steel frame, it's been designed for dog on-the-go, therefore, it easy to open and fold in seconds for great portability. You can setup this bed to become the spot for your dog to relax, whether you are in a camp ground, backyard or just anywhere. When it's time to clean it, simply remove the cover, it's 100-percent washable, no shrinkage and no stain.
You can choose to purchase the large size if your dogs love to sleep together in one Coleman Bone Dog Lounger. The sleeping surface is soft and comfortable, the lounger is off the ground for more support to your dog. So, no matter where you and your dog go, you can always provide familiar place for your best furry friend to lie down and relax.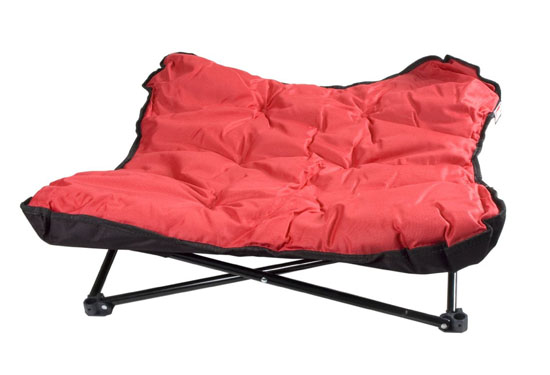 Tweets by @pawfipet