Browsing articles tagged with " fish tank"
Measures 7" x 5" x 10", this Exotic Environments Forgotten Ruins Aquarium Ornament would look great in your aquarium. Amazing hand painted details would look really awesome if you have similar themed to décor your fish tank or terrariums. This unit is a solid one piece construction, your betta fish can swim around through holes or just hide. It's a great addition to any fish tank, we highly recommend this aquarium ornament to you.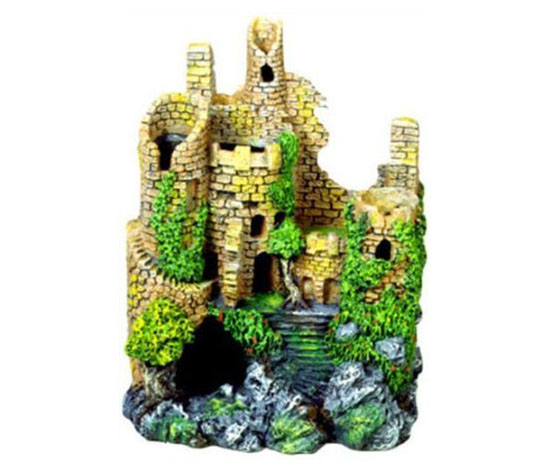 50 Black Aquarium Fish Tank Filter Bio-Balls Filtration is small but effective filtration filter for your aquarium. It's made of plastic with high performance stuffing, perfect for oxygenating your water while helping gas exchange process. Each ball features around ¾-inch diameter and weight about 236gram. Each pack comes with 50 balls that you can place in a black mesh bag and put it inside your filter. Whether you have freshwater or saltwater fish tank, this balls are ideal for both types.
Where to buy 50 Black Aquarium Fish Tank Filter Bio-Balls Filtration?
– BestOfferBuy
– Amazon
A unique fish tank can be the center of attraction in a room, just like this Bubble Tank from Psalt Design. Its unusual shape doubles as a beautiful décor in any room, so the fish inside won't be the only central point here. Bubble Tank has been designed to provoke reaction, conversation and interaction between the owner and guests, we're pretty sure there will be many curious eyes looking at this beautiful and functional object.
Each tank is made from high quality premium glass, handblown and slumped only by a master glassblower, therefore each product will have its own unique form, one of a kind as well as individual characteristics. What you'll get won't be just another cheap mass production fish tank, it's an artistic object that celebrates the skill and craft of a truly unique product.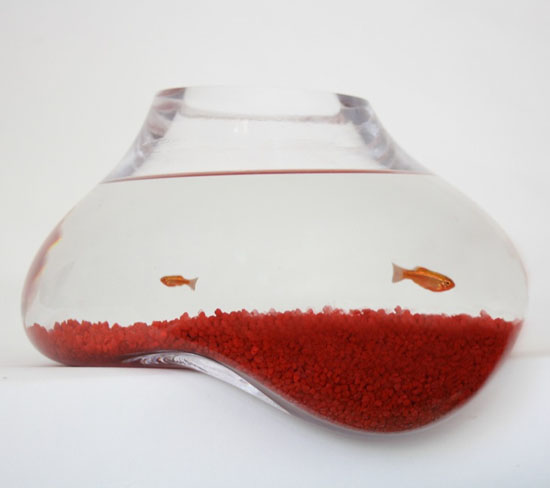 If you have aquarium and don't want to wet your arms when cleaning, then Mag Float Floating Magnet Aquarium Cleaner can be really handy for you. This is revolutionary new magnet cleaner floats, there's no need to use string and you don't need to reach until the bottom of your aquarium to get it. You don't need to fight your magnet cleaner around the corners anymore, avoid any accidental knocking over your aquarium decorations, pretty cool heh?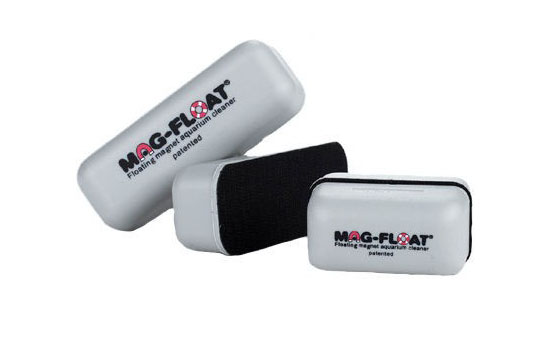 KollerCraft AQUARIUS AquaView 360 Aquarium Kit is an attractive little fish tank to any room. We love the undertank LED lighting which offers 6-color selections, you can change to any color depending on your mood, even better if you know how to work with nano systems. This aquarium kit comes with a lid, tubing, air pump and under-gravel filter, a complete starter for anyone who just starts aquatic hobby, you'll fall in love with this 360-degree view crystal clear aquarium.
If you plan to have tropical fish, it is very recommended to add a heater in this aquarium and due to the nature of this tank design that might magnify anything if you lace it on the rear wall, we suggest you choose small-sized under gravel heater, like Hydor Mini aquarium heater.
Your children are having their first aquarium? Let add this cute SpongeBob SquarePants home aquarium ornaments in it. In this collection, the ornaments are not about the main characters but featuring the home and work place from these animated characters. You can bring the world of SpongeBob into your children fish tank, you can have fun teaching your kids about fish in this magical world of their favorite cartoon characters.
This collection comes in 3 ornaments (SpongeBob Pineapple house, Squidward Easter Island home and Krusty Krab restaurant), although you can also purchase each ornament separately. These ornaments would be a great addition especially because they are collectible and officially licensed by Nickelodeon. Each aquarium ornament is made of durable resin, therefore, it is safe for children and pets.
If you have unused 10-gallon tank, you can use Super Pet My First Home Tank Topper to create multi-level high rise habitat for your small pets. It doesn't require any tool to make this tank topper snaps together. There's a nameplate that you can use to write your pet's name, pretty cool, you can write "Michael and Drew live here" to identify your two little hamsters that live happily in it. This unit is constructed using chew-proof coated wire while the other materials are stain-resistant plastic parts.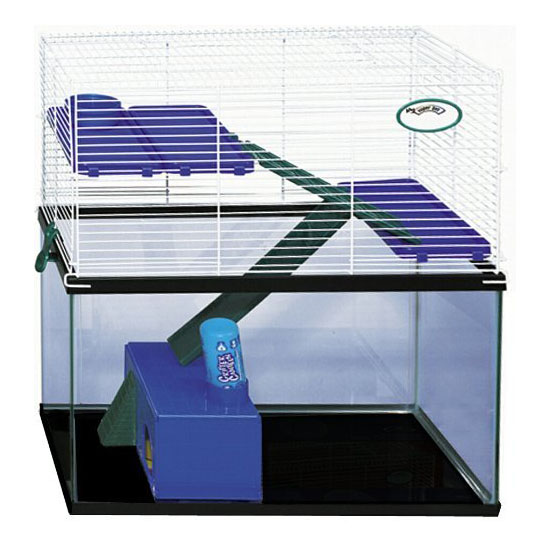 Most design conscious homeowners will love Umbra FishHotel Aquarium design as this modern aquarium will look awesome in any room. This aquarium has been designed to provide your fish an elegant, modern and stylish home, you can even stack 2 aquariums to create good looking condo and more space for your little friend. This design was a winner of Canada's Build A Better competition, so by purchasing this aquarium, you don't just purchase the function of this product but also the design value. Designed by Teddy Luong, each aquarium is constructed from a square glass bowl surrounded by a paintable ABS plastic façade with small asymmetrical windows.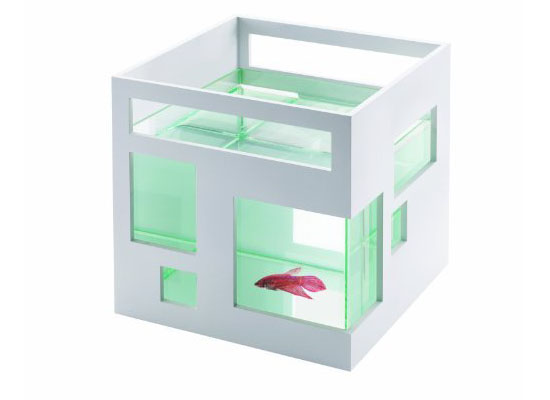 Hydor Theo Submersible aquarium heater would be a great addition to any fish tank or aquarium as it's totally submersible and unobtrusive, it won't distract your existing attractive fish tank decor. One of many features that loved by customers is the light that glows to indicate the tool is working and automatically shuts off when the correct temperature has been reached. Most betta owners have agreed that this heater fits and works really well especially for Eclipse 3 or Eclipse 6. Theo heater allows you to adjust the temperature for new fish, usually you need to increase the temperature to allow the new fish to adjust from their previous habitat. Later, you can gradually reduce the temperature as preferred.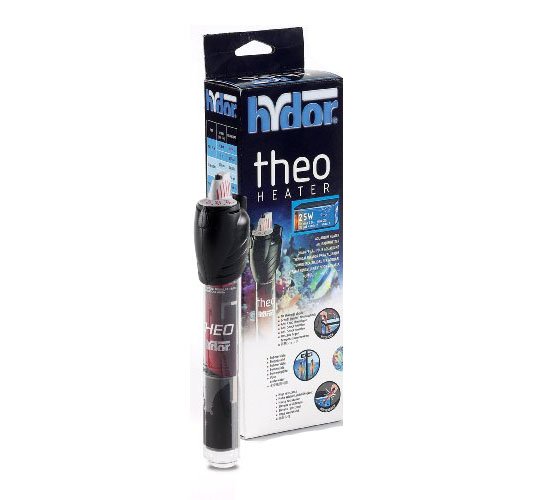 biOrb accessories plants can help to make your aquarium looks better instead of just plain water and fish. They offer several attractive plants: biOrb red pink plants, biOrb blue purple plants and biOrb wild flower plants that are perfect for a fish tank. Each product has been designed with weighted bottom, thus, making you easy to place them, just drop the in.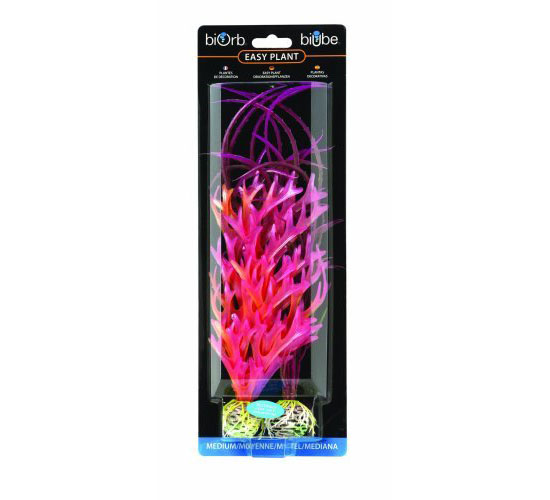 Tweets by @pawfipet