Browsing articles tagged with " dogs"
Training a dog can be easy or difficult, different dog requires different method. One of effective tools you can use is Dogwidgets DW-3 Remote 1 Dog Training Shock Collar with Vibration. Wait, before your close this page with disgust, remember, not all vibration shock collar is bad, some dogs can be insensitive to your conventional method, they need to get subtle, humane shock to remind them to behave. Before making your dog to wear the collar, you must test the vibration level by yourself. You can place the collar on your hand and feel for yourself the best level to startle the dog but not harm them. This rechargeable collar works best with dogs from 15 to 100 pounds.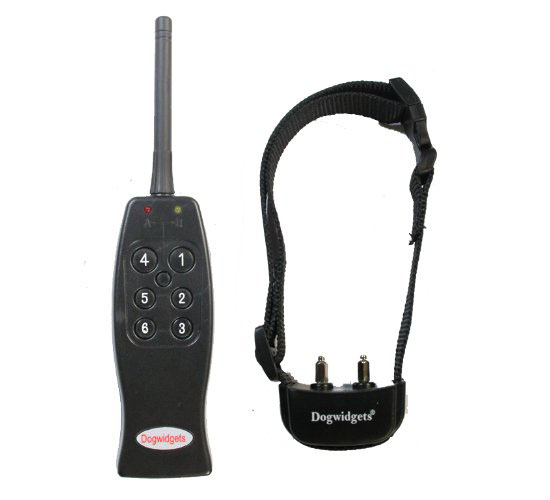 You can bake custom dog treat for your dog using this cool Bake-A-Bone The Original Dog Treat Maker. It comes with healthy recipes, all natural without any preservative, including organic and gluten free recipes. You can bake your own recipe to ensure your dog only gets the best, healthy ingredients. It bakes all those treats in minutes, perfect for dogs of any size, from small, medium, to large. You can also mix bacon, peanut butter, chicken, or organic ingredients in it, decorate your treats with fun. The bones are pretty soft, so your dog won't have any problem in chewing one, in fact, they just can't get enough of these delicious treats.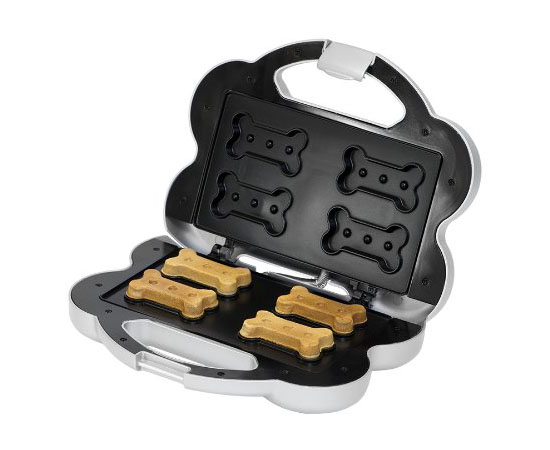 You can save more money by buying pet food in bulk. However, don't let those ugly bags occupy your kitchen, keep those pet food inside Vittles Vault Stackable Pet Food Container. It's perfect to have when you have multiple animals in the house, the easy access allows your kids to feed your pets even when you're not home. This container has been designed to be the best in its class, it keeps pet food dry and fresh without giving nasty plastic smell. The "lock-down" double gaskets really trap the smell inside, so you won't have to deal with your dogs or cats try to chew into it.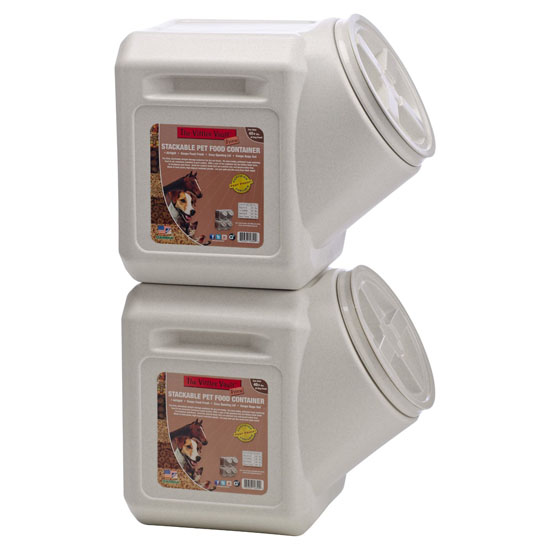 Are you looking for a good portable water bowl for your dog? I personally take my dog for a walk everyday in the afternoon, if you are like me, the chance is, you would need a good source of water to keep your dog hydrated, but this isn't always easy. I discovered a wonderful portable dog water bowl called Thirsty Milo and thank you to Mark who sent one for a hands-on review, I can tell you what this bowl can do for you and your dog.
What is Thirsty Milo?
When you're out and about with your dog you have a need for fresh water. Our pets drink a lot of water and the puddle on the sidewalk is not the best option. This is even more important when the sun is out as your dog can get dehydrated just like we do. Recently we received a Thirsty Milo dog bowl for a review, it turns out this product comes really handy to keep our dog hydrated.
This bowl is amazing and it can be used in such places as:
– Great for day trips and road trips
– Great for the beach where you need fresh water and not salt or dirty lake water
– Perfect bowl for out on the boat
– Great for camping or long walks and hikes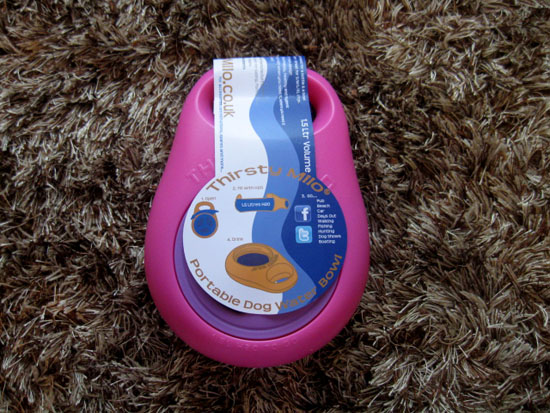 Four Paws Wee-Wee Housebreaking Pads for dog feature super absorption to protect your floors and carpets from mess. It's been especially designed and formulated to attract puppies when nature calls, you can use it for training or alternative when your dog is housebound or during poor weather. There are variety sizes you can choose to suit the size of your dog, buy bulk for cheaper price.
By training your dog to use wee-wee pad, you can be sure that your dog won't make a mess on your floor, for example if you are late from work, and can't make it home in time to get your puppy out, it will use the wee-wee pad. It also means that elderly people can benefit from the pad since there maybe times when they can't take their dog out. We also read that even though Four Paws Wee-Wee Housebreaking Pads are meant for dogs, some customers use it for their cat, under the litter box to be exact, to catch any accidental over shooting.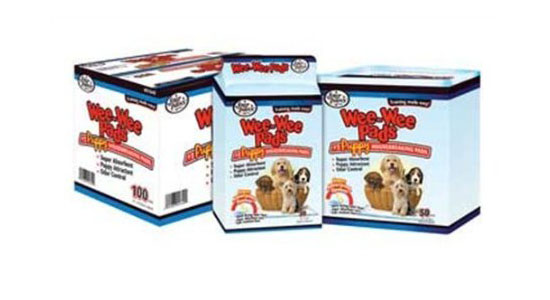 Eating too fast is dangerous to your dogs, they can vomit or develop bloat, therefore, making them eating slower is a must. You can do this when using one of those special bowls such as Green Interactive Feeder. The feeder is not a bowl actually, but it revolutionizes the way your dog eat into a challenging game. You can scatter their food across this feeder, your dog needs to do some "works" to get its food out between those plastic grass, it's definitely going to slow your dog down. Many dogs lack mental stimulation that can lead to boredom and develop bad behavior, using this feeder, you can stimulate your dog mentally and avoid those bad behavior issues.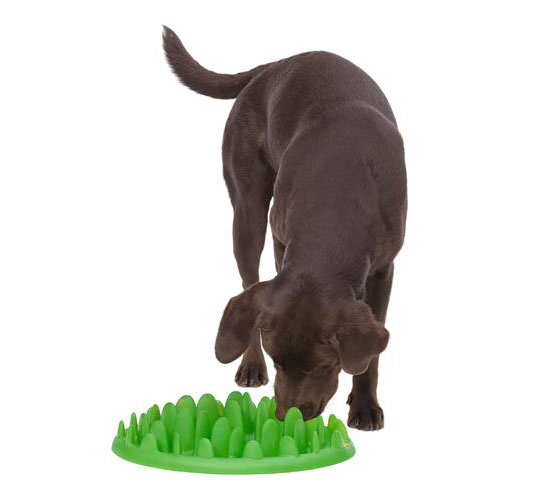 Made in USA, this Redbarn Peanut Butter Filled Bone will drive your dog crazy. It's a delicious cut femur bones stuffed with peanut butter, a delicious treat that keeps your dog teeth healthy at the same time. It's a real peanut butter inside, it's a taste that dogs can't resist, even when the filling is gone, we're pretty sure your dog would still love chewing the bone. For heavy chewers, this bone is an ideal gift, puppies can use the small size while adult dog can chew bigger one. This bone lasts like forever, you can also add peanut butter once it's empty.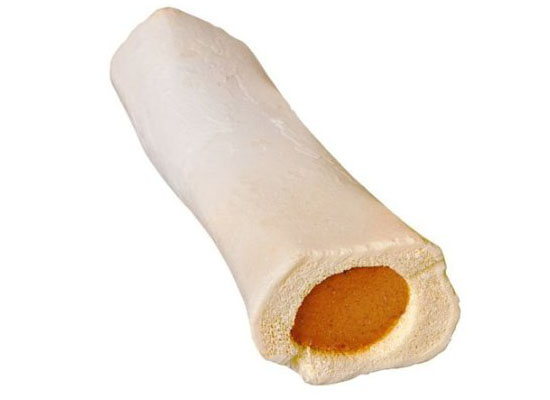 Where to buy Redbarn Peanut Butter Filled Bone?
– Amazon
– ThatPetPlace
Designed by Tiziana Agnello, Energy Pyramid Cat House provides eco-friendly house for your feline friend. It could be the center of your cat universe, it's a four sided pyramid shaped play house that comes with 3 unique diamond cutout toys. As we all know, cats are attracted to cardboard, this product provides your cat a place to take a nap as well as scratch surface that they just can't resist.
Aside from cats, this pyramid is also a great place for rabbits, ferrets, or other small animals including dogs. Made in Brooklyn with love, each cat house is printed with soy based inks, acrylic coated, thus making cleaning is as simple as wipe it.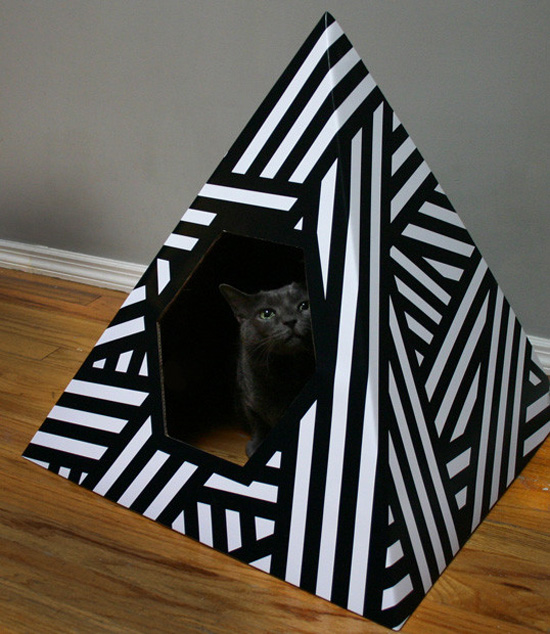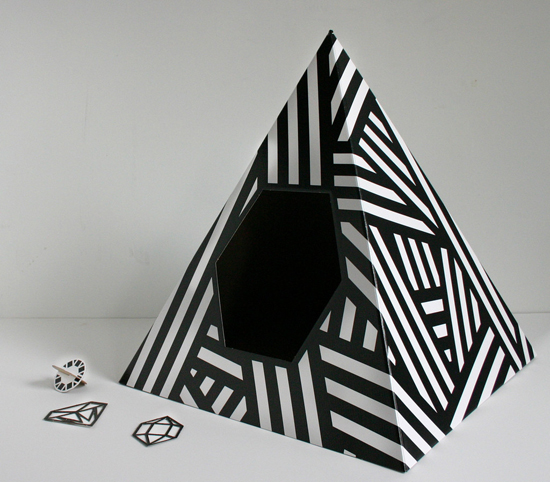 Dogs can get bored with their toys and most often than not they can resort back to chewing your precious shoes. So, why not giving your dog a unique and wacky new toy to chew? Checkout Kurgo OriGummi dog toy, available in 2 models, each one is inspired by origami, it stands heavy chewers. Each one is made from a rugged nontoxic plastic with central compartment (Crane model) that you can use to keep some treats to encourage your dog to play with it for hours. Now, Kurgo OriGummi dog toy is more irresistible than your shoes. The edges are gentle on gums and teeth, they help to brush your dog's plaque away, even during play time. There are 2 internal squeakers (dog model) to persuade your dog to keep on playing.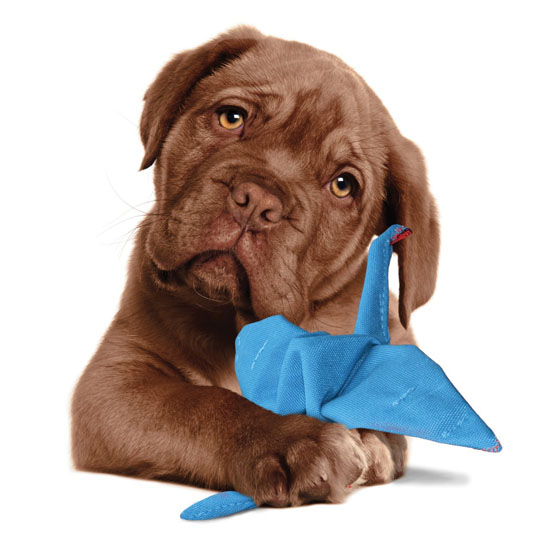 KONG Cozie Marvin the Moose Dog Toy is so adorable, it's a soft and cuddly plush toy for your best furry friend. Dogs can be rough, this toy has been made with extra layer to provide extra tough toy, an ideal toy to play fetch or simply as a comfort to your dog. Many customers have said how much their dogs love Kong Moose toy, they play with it almost on daily basis.
This is actually just one of 10 available characters, it squeaks to help entice play. Watch as your dog carry KONG Cozie Marvin the Moose Dog Toy everywhere, toss it, shake it, pull on it or even chew it. The sturdy material really helps to allow this toy last for a long time.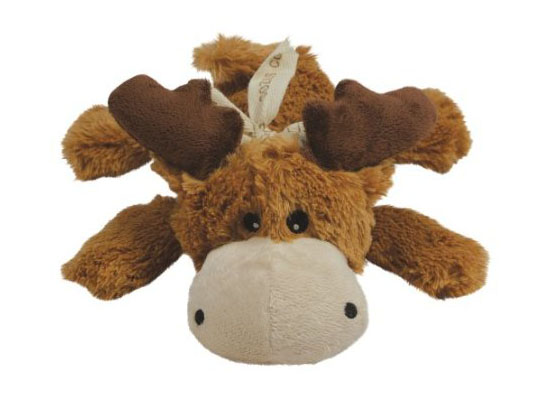 Tweets by @pawfipet