Browsing articles tagged with " dog training"
Rascal Dog Litter Box promises to deliver a litter box system that meets your dog's elimination needs. The design features high sides with low entrance for easy access, those high sides function as splash guard to keep any mess stay inside the box. Covered by fake but realistic anti-microbial grass, your dog won't hesitate to use it as if he/she was at the park, thanks to multiple perforations in the rubber backing, any liquid waste will pass through the basin below. The fake grass itself is machine washable in cold water, easy breeze.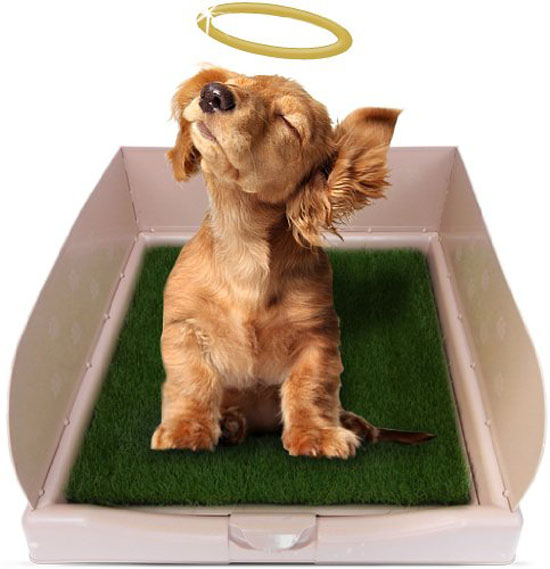 An automatic ball launcher, hm…that sounds pretty cool isn't it? iFetch project started when one afternoon, Grant tried to do his homework at the kitchen table but his dog, a toy poddle, kept dropping the ball at his feet, begging him to play fetch. He couldn't resist the request (who could?), but after 20 minutes, Grant was tired and needed to finish his homework. The little dog didn't feel the same way, well, we know how dog can be so energetic. This was the idea of automatic ball launcher hit Grant, what if he could make a device that could throw the ball automatically so that he could finish his homework.
So, the journey began, it became a family project with extensive researching, prototyping, testing and refining, this family launched a Kickstarter campaign and received 4 times of their original pledge.
iFetch is a ball thrower, it has 3 distance settings that you can choose from: 10 feet, 20 feet, or 30 feet. To do so, simply press the button on the back to go through the distance options. Place the ball into the funnel, it will automatically launch to the chosen distance.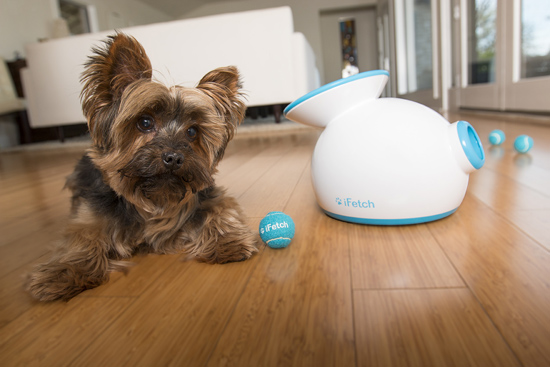 At first sight of DOGTEK Sonic BirdHouse Bark Control, people might think it's a toy birdhouse. It looks and works great, each unit is very well built to help you control unwanted barking from either your furry friend or your neighbor's dogs. This unit features 3 built-in bark sensors with 1 XL ultrasonic loudspeaker, it is able to detect barking up to 50-feet away. You can set the sensitivity levels to indicate what barking level should activate this device. Most people need this device not to control their dogs, but the neighbor's dogs. Yes, we can control our dogs but unfortunately other people don't really care or try to stop their dogs from barking excessively, if these people are your neighbor, then, you should install this device with the sensors pointing at your neighbor's house.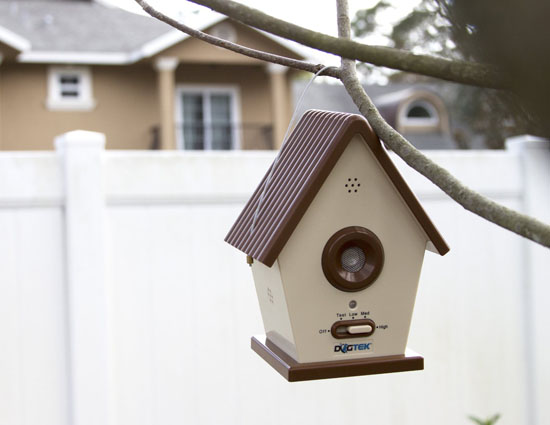 Tweets by @pawfipet