Browsing articles tagged with " cat litter box"
Tidy Cats Breeze Litter Box might not be an automatic fancy cat litter box, but it changes the way you collect waste as well as litter that you use. You can collect your cat waste easier, therefore litter box is easier to maintain. You can choose to use Pine Pellets instead of Tidy Cats clay pellets, it works just as great but combined with Tidy Cats Breeze Cat Pads, it contains odor much better. The unique system separates the urine and solid waste, in this way, it creates optimum odor control. The company claims that the disposable pad located inside a pull out tray absorbs urine odor up to one week.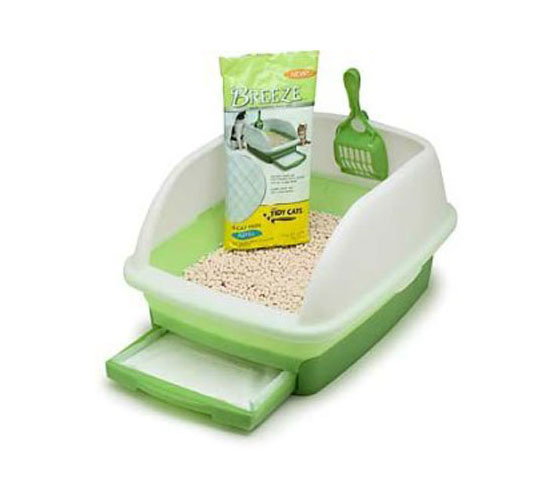 For the past 6 years, CitiKitty Cat Toilet Training Kit has proven itself to transition your cat from its litter box to completely using the toilet. There are many happy customers who have claimed that this disappearing litter box technique actually works to make your cat use the toilet. It eliminates the need of cleaning the litter box. The 5 steps training program claims that it can accommodate cats of all personalities, however, cats have different personalities, some are stubborn, very picky, or simply don't have the brain to understand your training goal, so don't blame everything on this product alone.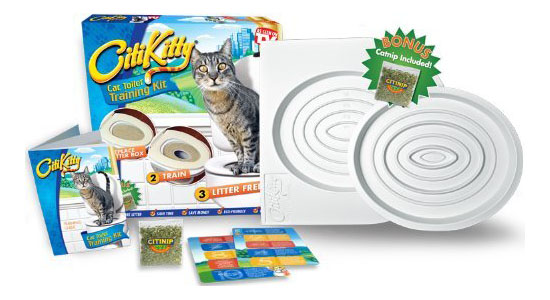 Omega Paw litter box is one of the top self-cleaning litter boxes in the market. If you have big cats or multiple-cat households, you might want to consider this cat litter box as this device not only self-cleans quickly but also control dust and contain odors. It requires you to roll the litter box to the right until the top part touches the floor, then roll it back to the upright position. In this way, the patented internal mechanism deposits the clumped waste into the pullout waste tray, thus providing you an easy disposal without the need to scoop the waste or changing out bags and filters. You might wonder why you have to do this manually when you can just go with the automatic one, well, consider this, you don't need electricity to make this unit works!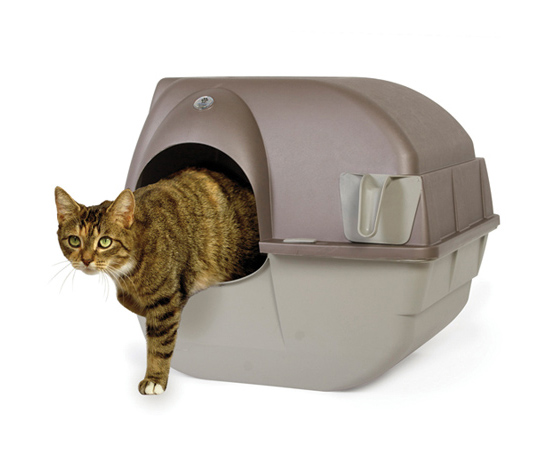 It is cat's natural instinct to dig and deposit in sand, CatGenie 120 Automatic Cat Litter Box uses litter-like washable granules in order to satisfy this particular cat's instinct. This cat litter box will automatically flush the waste away and clean itself, which mean, no more touch and smell the litter again. Many veterinarians have recommended this unit to their clients especially because it's been designed with biodegradable and recyclable SaniSolution cartridge, making this product eco-friendly.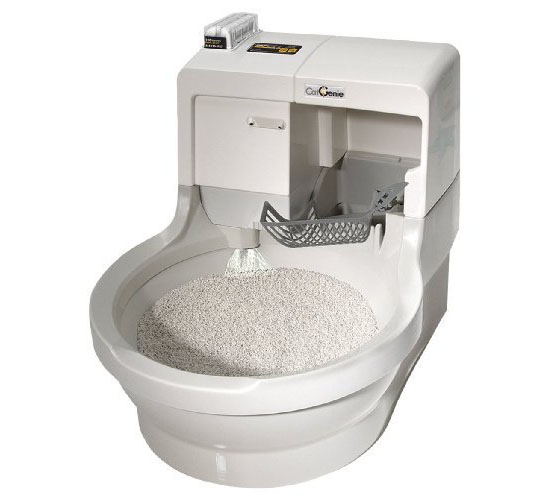 Tweets by @pawfipet