Browsing articles tagged with " cat bowl"
Keep your floor clean from your cat food crumbs using Cats Rule Lilypad Splash and Crumb Catcher Mat. It's a special designed lid that prevents any moisture or crumbs get on the floor. Measures 12" x 14" x 1", this mat is durable and very easy clean. Simply place your cat bowl over it, all those crumbs will fall on the mat instead of your floor, in this way, once your cat is finish, you can easily clean the mess.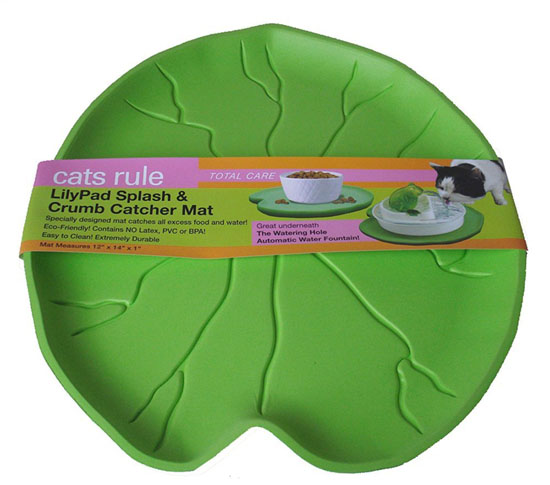 If you are looking for modern elevated cat feeder, you might want to take a look at this product. It's an Asian style elevated cat bowl from Trendy Pet that features 4-inch tall single/double bowl feeder. It boasts 2 dishwasher safe ceramic bowls and durable BPA free plastic material; therefore it's water resistant and very easy to clean. There are different attractive colors available. You can choose to buy an extra bowl when needed.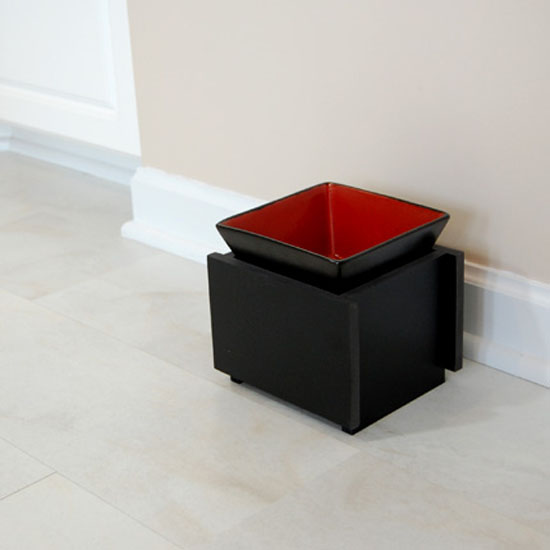 Tweets by @pawfipet