Browsing articles tagged with " body heat"
During colder weather, your dog or cat can be found snuggle in K&H Lounge Sleeper Self-Warming Pet Bed. Yes, this self-warming pet bed provides comfort and warmth anytime your pet wants it to, the material radiates your pet's body heat back to themselves. It's soft and fluffy, it invites your pet to relax in it, and soon it will be warm without any electricity needed. The non-slip bottom provides stability to ensure the bed stays still. Due to its size, we recommend you to use this bed for small sized pet only, as larger pet won't fit in it.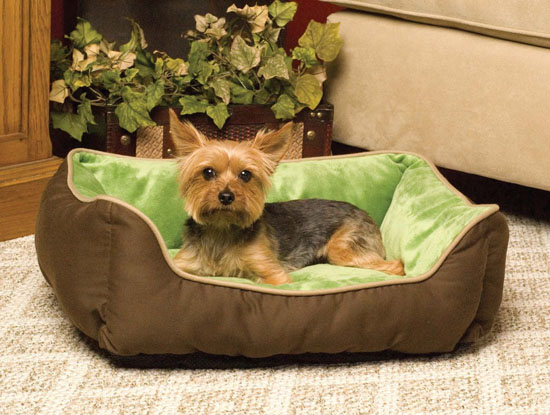 During winter, your cat won't leave Slumber Pet Thermal Cat Mat. It's a mat that will keep your cat warm and comfortable without having to spend money on electricity. It works by reflecting the cat's own body heat back to the animal, so don't be surprised when all your cats gather around and sleep on it. This mat is ideal for aging pets, kittens, animals recovering from injury, it provides soothing comfort to them. Available in gray and blue color with leopard-print motif, the pad is machine washable for added convenience. Each mat measures 22" (L) x 18.5" (W), the surface is so soft and comfortable, we pretty sure your cat would love both sides equally.
Tweets by @pawfipet