Browsing articles tagged with " Bird"
Although a bird cage is meant to house your feathered friend, it will also become a permanent fixture in a room in your home, this kind of cages are usually called decorative bird cages. There is no reason why you can't have an efficient and spacious bird cage while having it act as a decorative piece as well.
Bird cages don't have to be boring and ugly. There is absolutely no reason why you need to put your bird up in a cage that downgrades the rest of your decor. You certainly don't want to end up sticking the bird in a corner of the room so that your lovely furniture isn't affected by a bird cage eyesore.
Here is an example of a decorative bird cage that would fit in perfectly to a room that has a blue matching tone. This cage can act as a standalone accessory for a room. It is that stunning!
It should fit one or two small birds easily and will enhance the style of the room instead of taking away from it! It is a quaint cage with a homestyle look and feel to it.
Super Bird Creations Lost in Space bird toy is a large sized bird toy ideal for small Cockatoos, Mini Macaws, African Greys or Eclctus. Birds have natural instinct to chew, this toy is the perfect object for them to satisfy their instinct. You can hide treats to entice your birds even more. For safety, you can be sure your avian pal is going to be okay as this toy uses only selection of stimulating bird-safe materials, it won't danger the mental and physical well being of your pet birds.
Super Bird Creations Lost in Space bird toy consists of unique half mood birdie bagels with chunky wooden blocks, notice adorable giant plastic beads, gear wheels and bumpy links around a large ball which is filled with wood goodies. An ideal toy to keep your bird entertained for hours.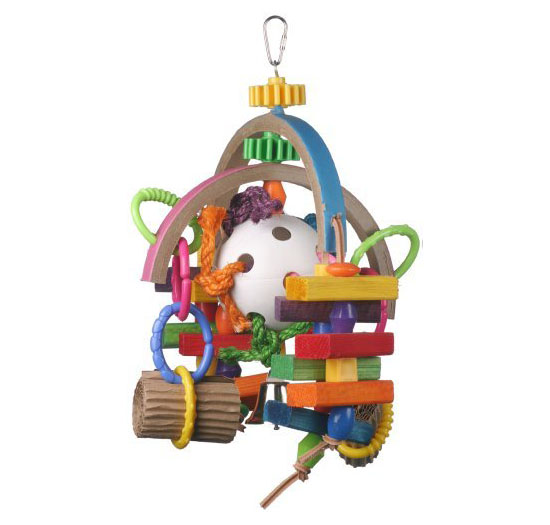 Installing Lixit Quick Lock Bird Bath on wire cages is really simple, it takes only seconds to do that. Your bird can enjoy its bath anytime of the day, while you can clean the bathing dish easily by twisting it on/off. The material is heavy duty durable plastic design, it's very ideal for small to medium sized birds such as parakeets, canaries, cockatiels, lovebirds. You can choose to install this birth bath inside or outside the cage.
Based on a customer review, once he installed Lixit Quick Lock Bird Bath, his bird knew right away what do with it. The body is deep enough for a parakeet to bath in excitement; a well made product and affordable.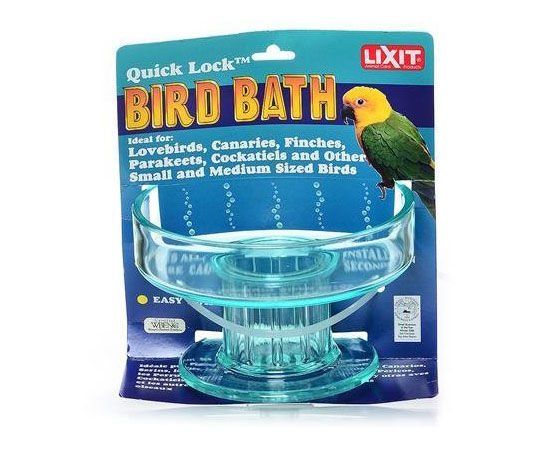 Do you love finches? These seed-eating songbirds love Nyjer Seed Bird Food, this bird food attracts finches in group. You can enjoy watching them eating from your back porch, if you can keep feeding them on daily basis, you'll have regular visitors. The formula of this bird food is great to provide a balanced diet for finches, all premium natural ingredients sealed with FreshLock technology to maintain its freshness and flavor.
Provide fresh water for all those wild birds that chirp making beautiful sound every moning with First Nature Globe Style Bird Bath and Waterer (3004). We can say that this product features water tank that holds up to 100 ounces of water which are enough for your feathered friends to drink or even bathing. You can hang this bird bath since it comes with s-hook, pretty easy to disassembly for cleaning or refilling. Many customers love the fact that this product is made in USA since they have more faith in the product's quality.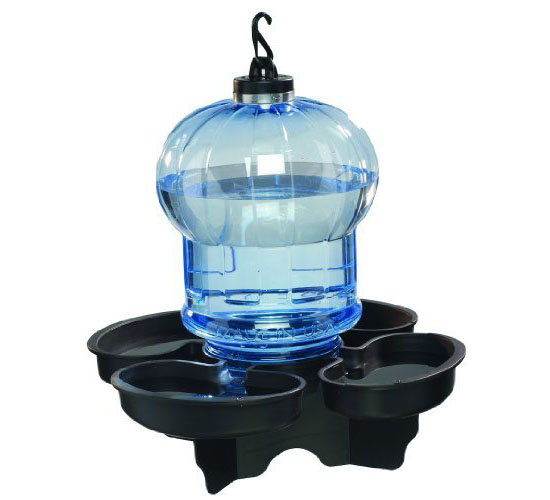 Can you tell that these Shop Sign Bird Houses were actually made of unused shop signs? If you can't, well, that makes the two of us. I think this is a brilliant idea on how to create useful products from waste materials. Due to irregular colored shapes, these bird houses also have colorful and unique form. Instead of creating regular forms made by machinery, Shop Sign Bird Houses propose creativity and new ideas how we can help our environment by creating new products from a variety geometry figures waste as easy as creating a regular form.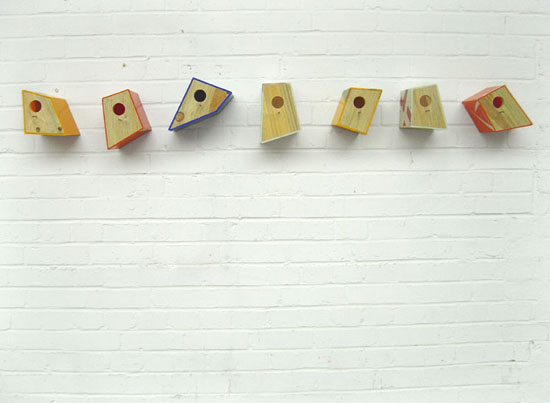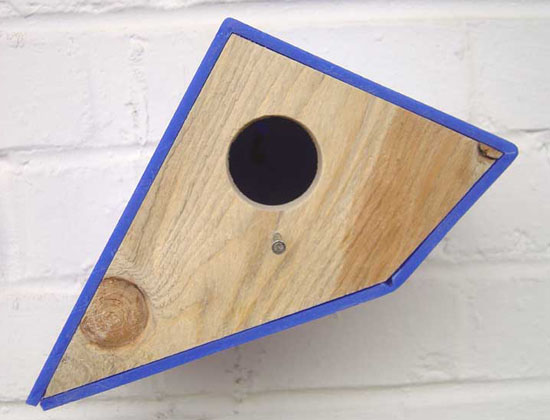 Wesco Kabob Shreddable Bird Toy helps to satisfy your bird's instinct to chew. Each kabob is made from a soft pithy wood, it's irresistible to hookbill birds such as parakeets and macaws. We are sure you bird will be happy to chew the toy once you place it in their cage, you know, like bird catnip. Watch your avian friend having fun to rip and shred this toy, in fact, bigger bird can shred this toy down to nothing in very little time. We must remind you that you need to vacuum once the bird is done 😉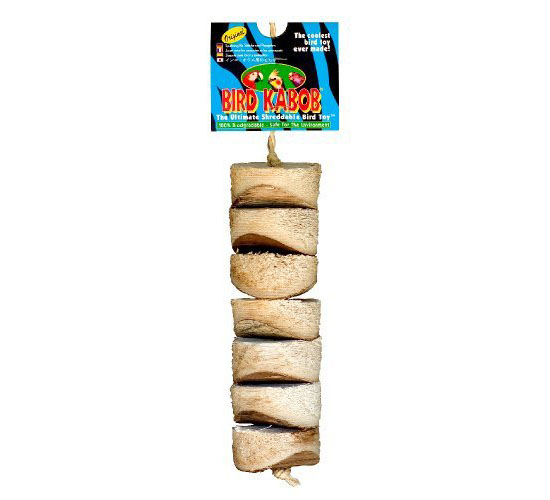 During colder weather, you can provide some warmth to your bird using K&H Thermo Perch. Install this on the cage to offer a gentle source of warmth through the bird's feet. This should be useful when you place your bird in a room with cold air conditioning, especially for exotic birds. Unlike heat lamps, this unit won't get too hot or dry out feathers as it offers therapeutic warmth only when your bird needs it. Do you know that constant light in the cage from heat lamp can cause sleeping disorders to the bird?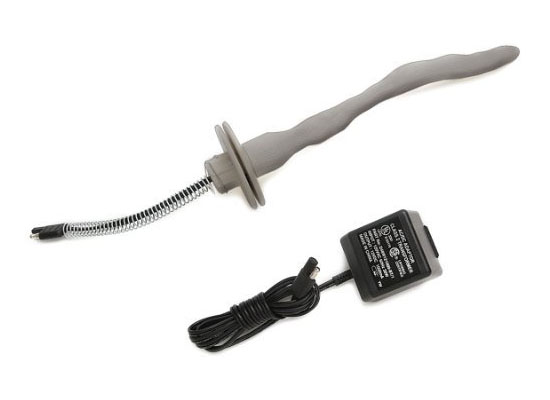 Bonkers bird toy is part of Brainy Bird Wild Series Toys. If you haven't heard of it, your bird probably miss the fun of playing with it. This toy provides hours of entertainment and challenging fun, it captivates your bird attention from the very start.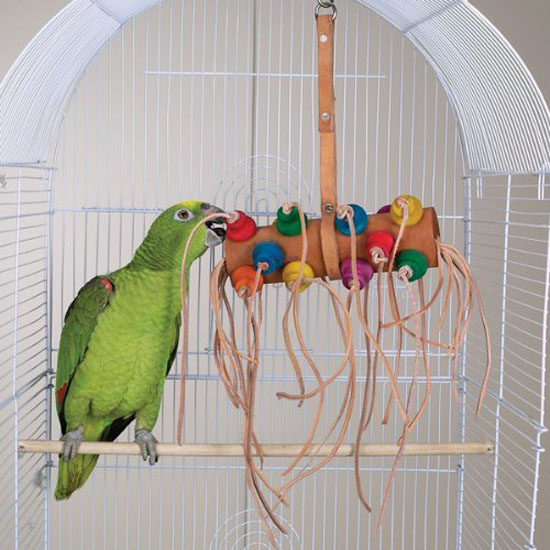 If you don't like the idea to put nail your ceiling to hang the bird cage, you might want to consider Prevue Pet Quad-Pod 4 legged cage stand. This unit can be used to hang a cage up to 24 in. wide and 40 in. long, unless you have a very big bird cage, this product should be enough to hold small to medium sized cage. The 4-leg support and the tubular steel stand are strong enough to hold many different bird cages. If you check the cage stand in your local pet stores, you might find that this one is more expensive. We suggest that you make comparison of the quality since many people agree that this product looks the same but has much better quality.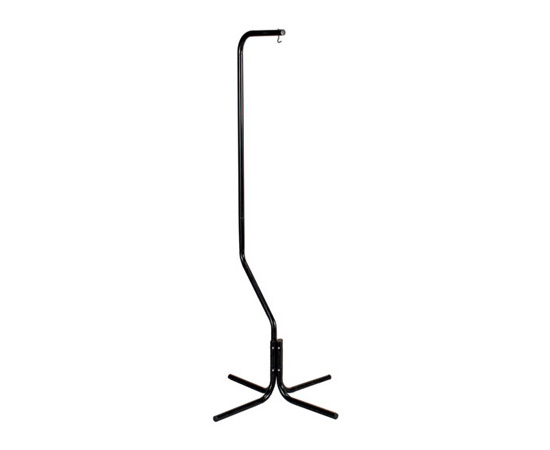 You can place this stand on the corner of the room or any room since it is easy to move around without having to put another hole on your ceiling. We suggest you not to use it for oversized bird cage, we are afraid it might tip over.
You can find Prevue Pet Quad-Pod 4 Legged Cage Stand from these merchants
– NewEgg
– Amazon
Tweets by @pawfipet