Browsing articles tagged with " Ball"
Play fetch will become much more fun with Chuckit! Ultra Dog Ball Toy. This orange ball is made of natural hard rubber and very bouncy, you dog would be thrilled chasing it around. Unlike those regular tennis balls, it can stand your dog's teeth, he won't be able to chew it like his other ball toys. If your dog could swims, this ball would also be a great toy because it floats, making it a perfect fetch ball for pools and ponds.
Unlike tennis balls which are covered with fibrous fluffy felt, this ball is completely hard rubber, therefore cleaning the dirt and grass will be piece of cake as they don't stick. Just for your information, dogs also hate dirty balls.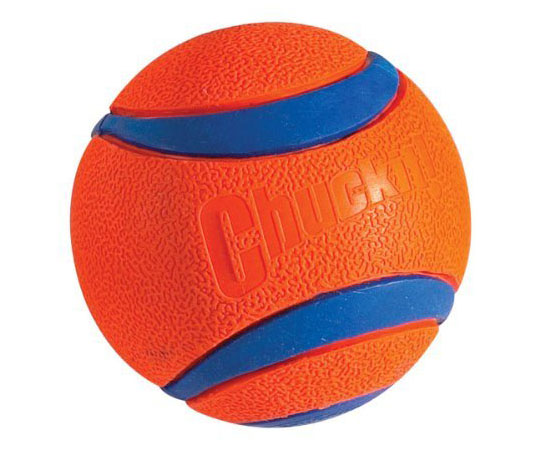 Peter's woven grass play ball is the perfect for your bunnies to play and chew with. It's safe for the rabbit since it made of all natural grasses. Watch as your bunny plays this grass ball for hours, it's like an endless entertainment for him. I don't know what is so attractive with this grass ball, perhaps the fresh smell of hay or the sound of the bell inside, either way, your rabbit will love to play with it. Don't worry about the sound of the bell, it's very low you might not notice it.
Hyper dog ball launcher makes playing Fetch with your dog is more fun. If you used to hate playing Fetch with your dog because it hurts your back from bending down to take the ball or your shoulder when throwing the ball, you really should have this toy. All you need to do is 3 simple tasks: pull, shoot, and scoop. It's a hands-free game of fetch with your best pal. Take your dog in the nearest park and start testing this toy, no more dirty hands, just pull the ball and watch it fly. This ball launcher uses tennis ball that you can launch up to 220 feet in any direction (don't aim at difficult locations or your dog won't be able to get the ball). When your dog comes back and returns the ball to you, just scoop it up with the launcher.
Tweets by @pawfipet