Browsing articles tagged with " aquatic friends"
If you only want to purchase attractive fish tank, checkout Aquarius Aq15005 Aquarius 5 Rounded 5-Gallon Aquarium Kit. It's a beautiful aquarium made of shatter-proof acrylic that features full hood, LED lighting, and Mini Max internal power filter. A complete kit to start your aquarist hobby. There are 3 variations to choose to illuminate your fish: moonlight blue, daylight white and both white/blue combo, the acrylic construction provides you with crystal clear view of your aquatic friends. Some people say that the geometric shape of this aquarium makes it hard to see what's happening at the hard curve on the corners, however the flat front offers great view of what's inside.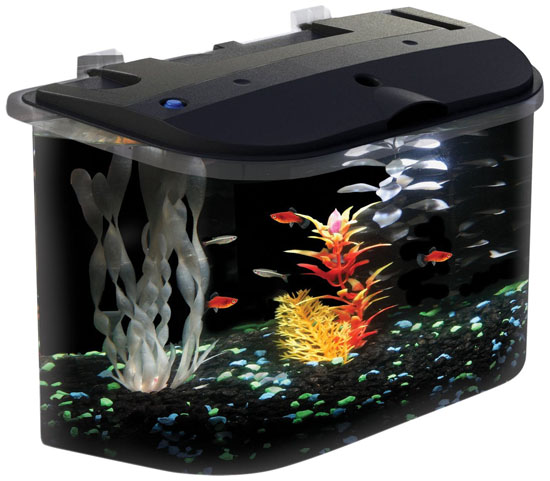 The lid is pretty easy to lift up or remove, just incase you want to add water or do water changes. Once you turn the light on, this aquarium would look awesome especially when you choose to use both white and blue light. The water flow of its submerged filter is pretty strong, perfect for betta fish. You might want to add a heater if you plan to keep tropical fish. Overall, Aquarius Aq15005 Aquarius 5 Rounded 5-Gallon Aquarium Kit looks good on your office desk or home, a nice gift for your kids as well if they want to keep fish.
Calypso Jungle Pod Aquarium Plant Decoration from Penn-Plax features 12-inch height which is pretty good décor if you have big aquarium. The nice colors will blend perfectly well with your other aquarium décor, it looks pretty realistic as well. It is suitable for fresh or salt water aquarium.
Penn-Plex itself is a 50 year-old family owned company which has been known for its innovative pet products. Just like this plant decoration, it's pretty appealing for both you and your aquatic friends.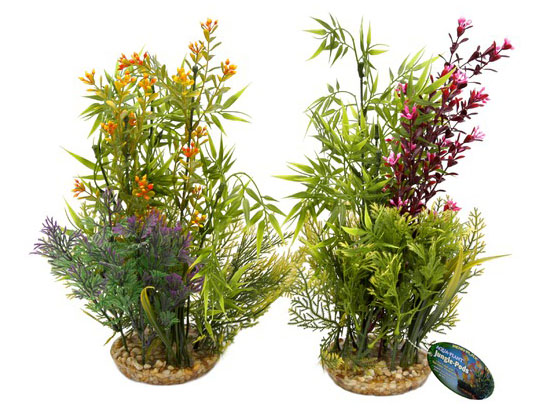 This Fish Mox product contains 250mg amoxicillin within each capsule to prevent some common bacterial disease from your aquatic friends. Fish Mox applies a bacterial action on gram-positive and some gram-negative bacteria, you can use 1 capsule (250mg amoxicillin) for 10 gallons of water, just drop it into the aquarium and repeat after 24 hours. If your fish is suffering from aeromonas, pseudomonas genera, or mysobacterial group, you definitely should try this medication.
If you enjoy watching swimming fish and plan to have a small aquarium at your home or office, we recommend you to buy biOrb aquarium kit. This product is a combination of modern fishbowl and high-tech performance. This aquarium is also perfect for beginner in fish-keeping hobby, since it requires only little maintenance. Everything you need is already supplied such as the filter, air pump, and a halogen light. The only thing you have to do is to add water, the fish and plants. This fishbowl features built-in 5-stage filtration system that combines biological, mechanical, and chemical filtration to keep the water crystal clear and healthy for the fish to live in. It will stay like that for weeks; just don't forget to replace the filter between a couple of months.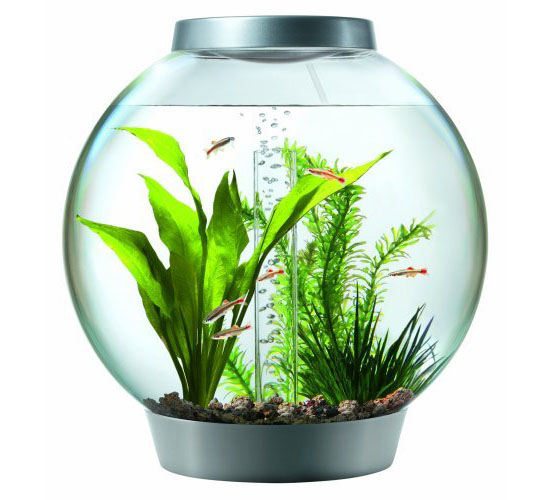 Tweets by @pawfipet