Browsing articles tagged with " aquarium starter kit"
Is your kid ready for an aquarium? Well, Top Fin Led Aquarium Starter Kit offers everything you need for a fish-keeping beginner. An aquarium with LED light, it has everything you need to create a healthy and beautiful environment, the light is good enough to illuminate the underwater landscape.
This starter kit has everything you need to set up an aquarium: the black trim fish tank, led lights, power filter with cartridge, nylon net, water heater, water test vial, and thermometer. But there are some things that still need to get: fish that are compatible with this tank, one pound of gravel per gallon of tank, and simple decoration that functions as a shelter for territorial fish.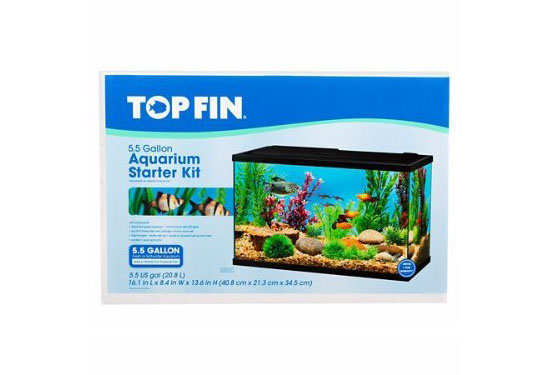 As someone looking for an aquarium starter kit for your children or even for you to bring something fresh in your small office or home, you can consider Fluval Spec III Aquarium Kit. It's an ideal first aquarium for beginner, featuring 2.6 gallon Nano aquarium, it's a contemporary looking fish tank designed for small space such as desktops and countertops.
A nice etched-glass tank with aluminum trim, this aquarium certainly combines style and functionality into a compact package. It comes with powerful 31 LED lighting system that stands above the aquarium for beautiful illumination of the plants and décor.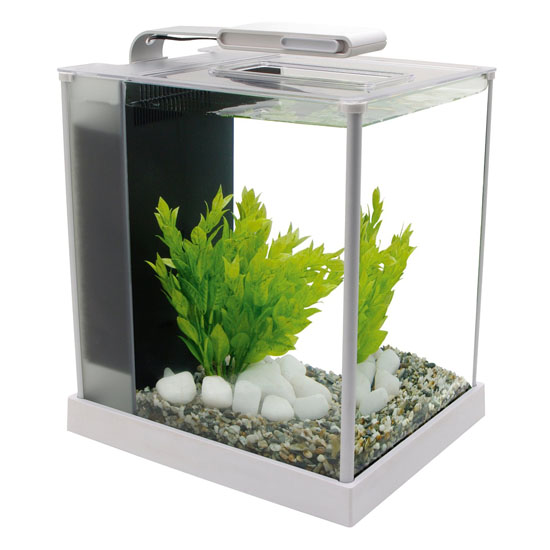 Back to the Roots Water Garden is the new version of AquaFarm. Now, it includes silent, submersible water pump, and the same 360-degree view. This 3-gallon fish tank is a perfect starter kit when your children are interested in fish keeping hobby, it's a self-cleaning fish tank that grows food while the fish waste feeds the plants, and plants clean the water. The smart cycle allows this aquarium to be maintenance free.
Designed and manufactured in USA, this aquarium works based on the science of aquaponics, the fish waste would naturally fertilizes the plants above, and, in turn, those plants clean the water for the fish. It's a closed-loop ecosystem that combines traditional aquaculture with hydroponics, nice isn't it? This is an ideal fish tank to pet small fish as well as grow organic herbs. This starter kit consists of 3-gallon tank, water pump, all-natural aquatic supplies, organic seeds, 5 grow pots, fish food, and a coupon for a Betta fish.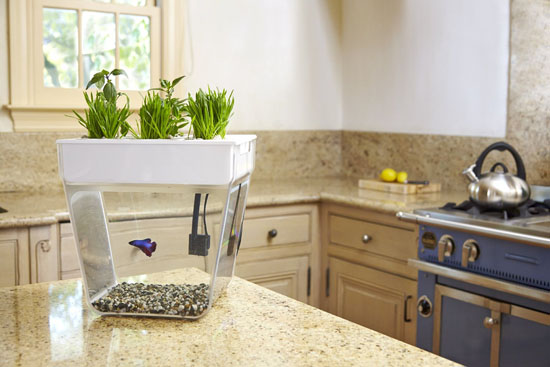 Tweets by @pawfipet