Rocky is the name of a lucky dog who just got a brand new Adidas jumpsuit custom made by her owner, especially for her. You can't find a dog outfit in Adidas store, so Luxirare decided to make one instead of waiting for reality. She bought two-piece jumpsuit that was designed for a human child, therefore she had to re-stitch and re-drape the whole thing just for her best friend Rocky. It's not going to be easy as dog's anatomy is totally different from human baby, so there's no shortcut to do this, Luxirare just had to take whole track suit apart and completely redesigned to fit Rocky.
She also bought a pair of black and white shoes for Rocky to match her new sporty jumpsuit. A leash is also attached on the jumpsuit made from a necklace found at the Adidas store. The result, as you can see from these images is amazing, I wish I could buy one for my dog. Could you hear Rocky said thank you mommy?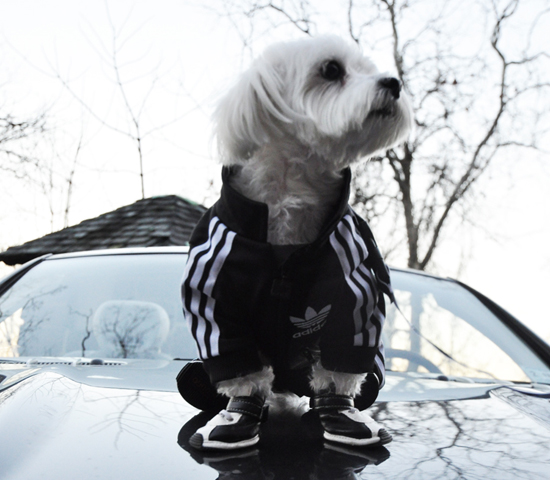 "What is it about dogs that makes you feel like everything will be okay when you come home completely stressed and drained from work?

My dog, she is always home to greet me with a wagging tail and genuine happiness. Humans don't act this way, we tend to conceal our emotions, or we exaggerate them when we need to put on a show. But dogs are genuine. She is always forgiving, even when I am not being my best to her, she is always 100% loyal to me. It's precisely the reason why I can't stop myself from giving my dog a bite of my truffle pasta, and why I feel the need to spoil her any chance I can. How could I deprive her of one of my greatest luxuries?" — Luxirare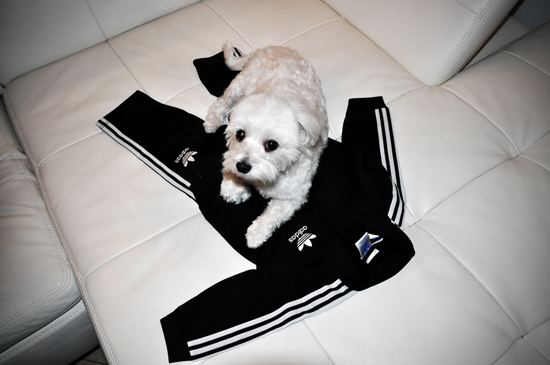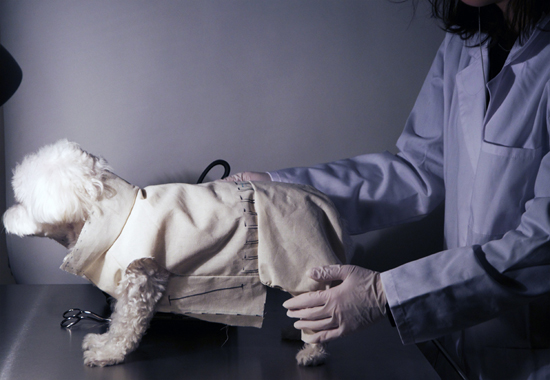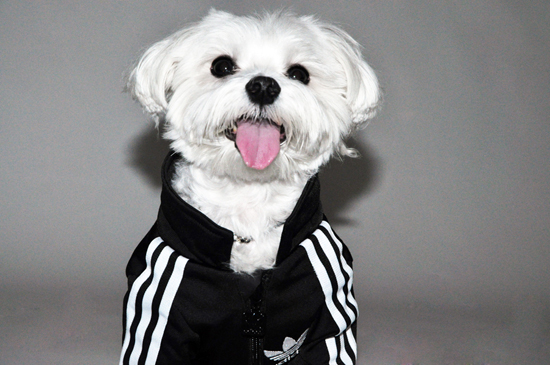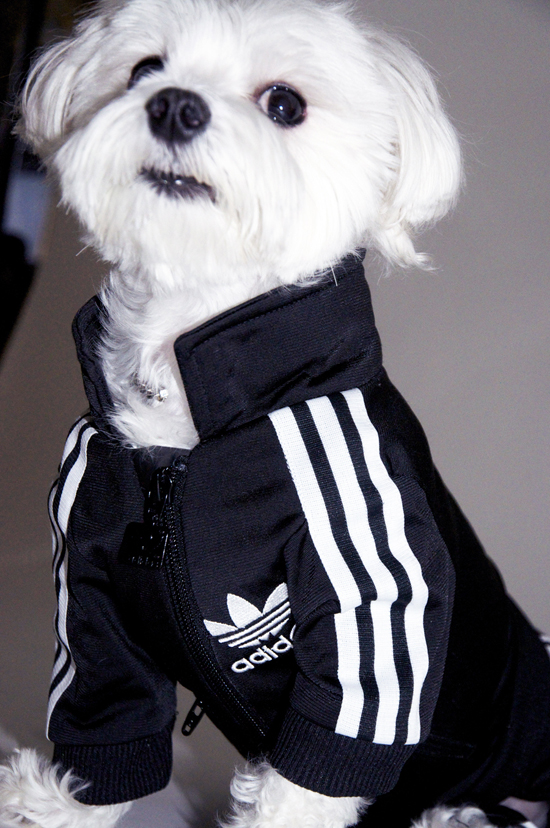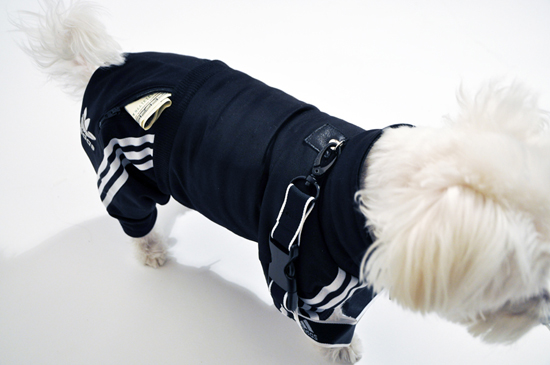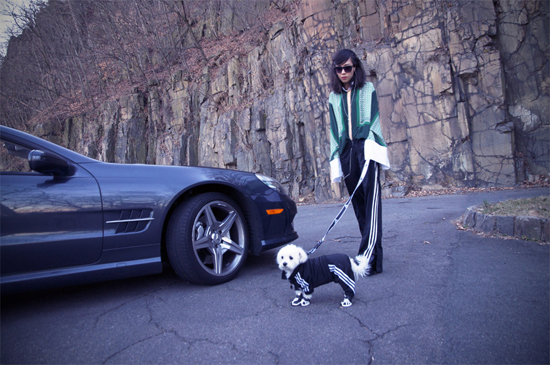 From : Luxirare
Posts in this website may contain affiliate links. If you purchase a product through an affiliate link, your cost will be the same but Pawfi will automatically receive a small commission. Thank you for supporting us!
Tweets by @pawfipet
What others are searching for