One of fundamental pet trainings is crate training, it's a method to train your pet that they do have a special space to sleep, relax, or feel safe. It takes advantage of dog's natural instinct as a den animal. Unfortunately most crates nowadays are made of metal, heavy, hard to collapse, and look like a jail. PAWD offers something much better, a modern home for your pet, it is light weight, easy to collapse, and safe.
You can train your pet to make PAWD as their cozy space, the design also integrates beautifully with your modern home.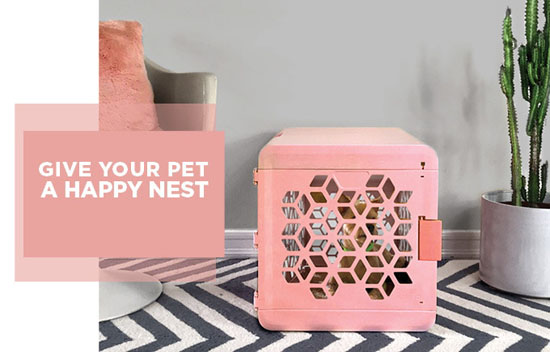 Designed by Chasing Monkey, PAWD is like a baby crib for your pet. It's so safe and comfortable, you don't need to feel bad placing your little fur baby inside. As they grow older, they can run freely while still taking this crib as their nesting space, the door can be kept open due to magnet on the side panel, it holds the door to stay open. Each unit is made out of hard Polypropylene, even though it's not made of metal bars, the structure is still strong enough to keep your pet safe. That ultra durable dense plastic is also chewing proof.
We need to remind you though, PAWD crate is not designed as a pet carrier, so don't use it as a carrier. Cleaning this crate shouldn't be a problem, simply use damp cloth and wipe off everything, it won't retain odor. You can pre-order PAWD at special price here.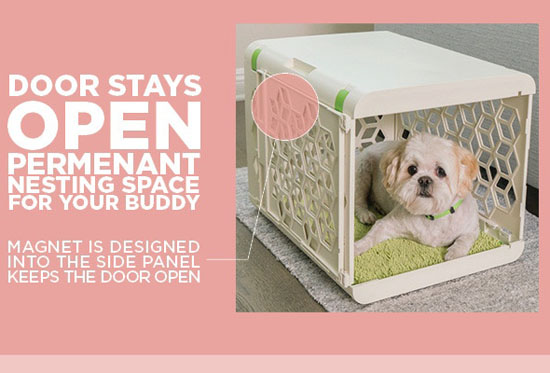 From : Chasing Monkey
Posts in this website may contain affiliate links. If you purchase a product through an affiliate link, your cost will be the same but Pawfi will automatically receive a small commission. Thank you for supporting us!
Tweets by @pawfipet
What others are searching for