Browsing articles in "Aquariums and Accessories"
biOrb accessories plants can help to make your aquarium looks better instead of just plain water and fish. They offer several attractive plants: biOrb red pink plants, biOrb blue purple plants and biOrb wild flower plants that are perfect for a fish tank. Each product has been designed with weighted bottom, thus, making you easy to place them, just drop the in.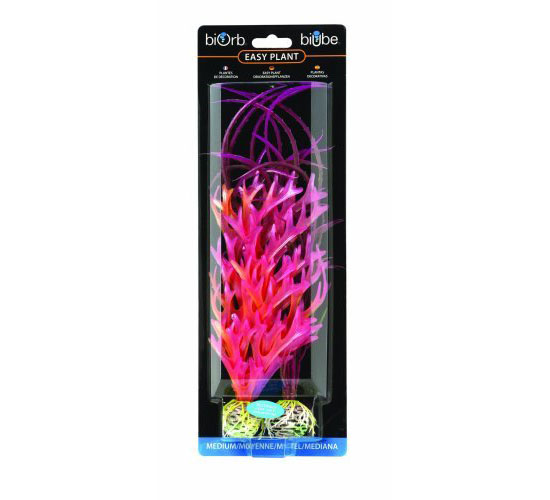 Create erupting volcano effect in your aquarium with the help from Hydor H2Show Volcano Kit. This volcano emits bright red LED and bursts red bubbles from the top of the ornament. Don't worry about the equipment because this hand-painted ornament literally hides everything from plain view.
Hydor volcano kit is simple to assemble and install. Each unit includes the volcano ornament, bubble maker, and a red LED spotlight. When combined together, you'll get beautiful transparent bubble flows where the volcano emits the light from the red LED which adds cool effect of overflowing lava. This unit is ideally used in freshwater aquarium from 13 to 52 gallons.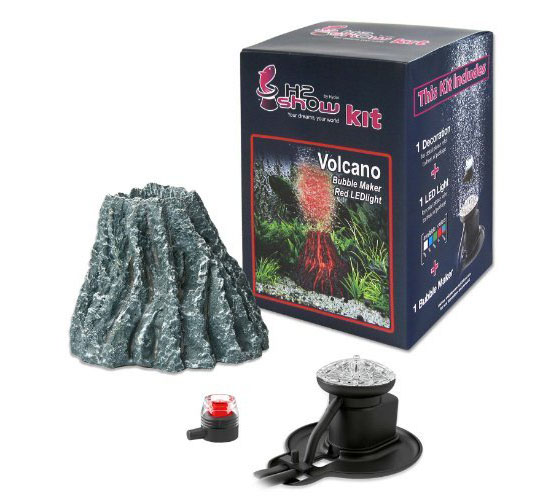 If you are looking for a unique way to display your fish, try wall mount fish aquarium. This is certainly not just your ordinary square fish tank. The fish bowl has 10" diameter, great for decoration, this aquarium is gonna get a lot of attention from your guests. You can easily mount the acrylic fish tank on the wall, the open top design provides easy cleaning. It's better to place it near a window where the fish can still get indirect sunlight.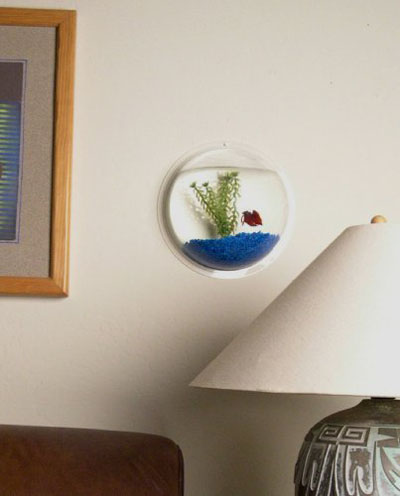 If you keep tropical fish in a small tank or mini aquarium, you would need Hydor mini aquarium heater. This 7.5 watt heater will keep the water temperature inside the aquarium warm. Once you put the heater inside the fish tank, it won't drastically change the water temperature; it will only increase by few degrees at a time so your fish can adjust.
What do you think about having jellyfish as your pet? Cool right? Unfortunately, jellyfish can't live in normal fish tank, because they can get sucked by the filtration intakes and liquefied. The good news is, Alex from JellyFishArt.com has come up with a new project to create an affordable Desktop Jellyfish Tank. It allows you to maintain jellyfish as easy as regular fish tank. This design also won best new aquarium product at Global Pet Expo trade show this year.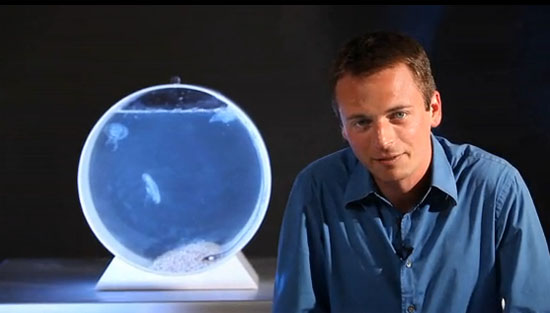 If you enjoy watching swimming fish and plan to have a small aquarium at your home or office, we recommend you to buy biOrb aquarium kit. This product is a combination of modern fishbowl and high-tech performance. This aquarium is also perfect for beginner in fish-keeping hobby, since it requires only little maintenance. Everything you need is already supplied such as the filter, air pump, and a halogen light. The only thing you have to do is to add water, the fish and plants. This fishbowl features built-in 5-stage filtration system that combines biological, mechanical, and chemical filtration to keep the water crystal clear and healthy for the fish to live in. It will stay like that for weeks; just don't forget to replace the filter between a couple of months.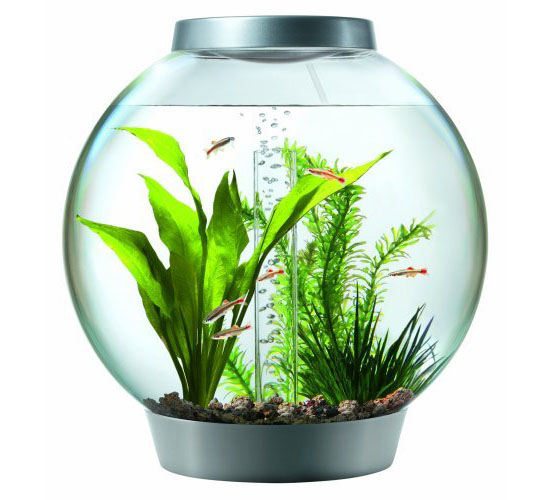 Tweets by @pawfipet