Browsing articles in "Cages and Carriers"
Let's have picnic with your pet, checkout IRIS Pet Carrier with picnic basket design, it seems this is the perfect carrier to take with you. This adorable pet carrier is designed with comfortable ventilation to ensure your pet will get plenty of holes on all sides for peeking out. The top open design allows for easy access to your pet, as you prepare the dishes, your little furry friend can pop his or her head out to checkout on you. Measures 12.25" x 13" x 19.25", this carrier can accommodate a big cat and still offer spacious room.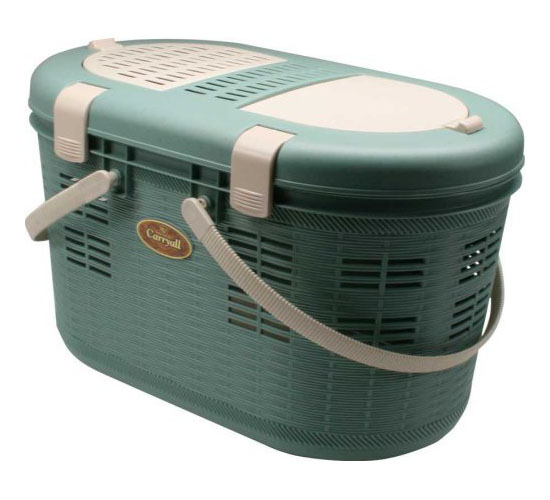 Keep your pet safe indoor or outdoor using IRIS Plastic Pet Pen (CI-604). It's a safe enclosure for your pets constructed from commercial-grade plastic, perfect way to let your dog play under the sun or just temporarily keep your dog in certain area of the house. This pet arrives in parts but it's really easy to assemble, you'll be glad to have this pen. There are 2 models: 4-panel and 8-panel, if your pet is small, we consider the 4-interlocking panels would be sufficient as it provides 36 x 36 inches space for your little furry friend to rest and play. Double steel door latch ensures your pet safe inside. For outdoor use, the panel connectors that look like spikes can be used to keep the pen secure on the ground.
Designed by Emanuele Bianchi, Petego Jet Set Pet Carrier is your best friend if you need to carry your best pal on an airplane. A stylish and versatile pet carrier that you can carry over your shoulder (carry your dog or cat while cycling), fix to your car seat (it comes with special straps design), as a backpack or just by hand. No matter how you carry it, your pet will feel comfortable in it. Together on-the-go, both of you and your pet will be happy to have this pet carrier.
Petego Jet Set Pet Carrier design has taken special attention to in-vehicle safety, it boasts claw-proof mesh windows on either side and doors along with a safety leash to secure your pet safely. Both ends have zippered soft nylon mesh openings for great access to your pet. There are available travel accessories that you can purchase separately as complement to this airline-approved carrier.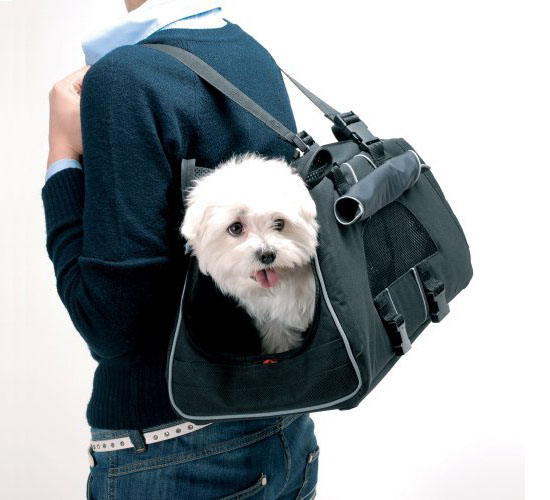 Petego Messenger Pooch Pouch is soft and comfortable carrier to take your pet anywhere close next to you. The official website says that this shoulder bag is specifically designed for small pet with weight less than 13 lbs, but based on several comments, it is recommended to use this bag for dog under 5lbs. In this way, your pet still can have pretty spacious room to move.
There's Emanuele Bianchi signature checkered stitching on this soft and durable microfiber suede. Available in only 1 color, mocha, your little furry friend will rest comfortably in it, in fact, your friend might fall asleep too!
Modern Teafco Argo pet carrier has been designed to meet the strict airline regulations when it comes to safety of carrying your lovely pet on a plane. Its innovative design (smaller version of Petascope) enables you to take your small pet in it and slide the carrier underneath your seat. Each product has been carefully made from 840 denier Nylon fabric and offers water resistant exterior for comfort. The dual layer mesh windows on both sides are great ventilation and visibility of your pet. There's a large front zipper opening for quick access.
Modern pet owners who travel a lot with their pet should have Sleepypod Atom modern pet carrier. It's been designed for everyday living and features consistent innovative design which Sleepypod has been very well known of. The inspiration of this pet carrier came from the existing multiple-award winning Sleepypod Air design which then applied to the smaller-sized Sleepypod Atom. Everything about this bag meets major airline carry-on pet regulations.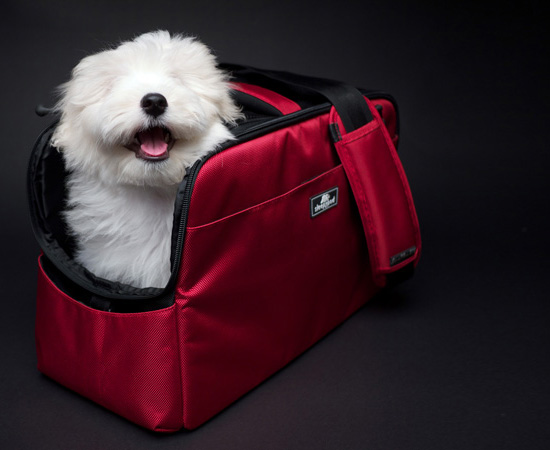 Precision Pet Soft Side Play Pen provides safety while still gives the freedom for your pet to move around. You know that pets are not supposed to be restricted no matter what. Walking, running, playing are great activities to keep your pet happy and healthy. However, most owners don't feel comfortable to let their pets run around during trip or in unfamiliar places. This is where a playpen comes in handy.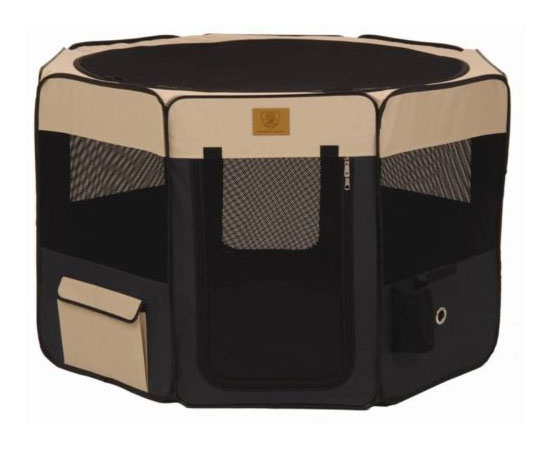 Tweets by @pawfipet