Browsing articles tagged with " ups"
Picking up your dog poop from grassy or sandy areas can be pretty difficult with ordinary scooper, but with Wire Rake Scooper for Grass, you can do this easily. Instead of buying a rake and dustpan, this tool works much better, it picks up the mess with only one hand while you can use your other hand to checkout your email or browse the internet with your Blackberry or iPhone 😉
This tool has been designed for easy pet clean-ups, the perfect spaced metal prongs allow you to easily passage through grass or sand. It's very effective and affordable, we highly recommend Wire Rake Scooper for Grass for you.
Catit Design Senses Grass Garden Kit is part of Catit Senses line that integrates all your cat's senses while he or she plays. This grass garden kit is also a good way to bring outdoor nature inside your house, just in case your cat can't go outside. When you live in an apartment or a house with no grass, this product would be a good addition, because cats usually like to eat grass. This product might play important part in your cat's life as grass is a natural source of fiber, it helps with cat's digestion and prevent hairball build-ups.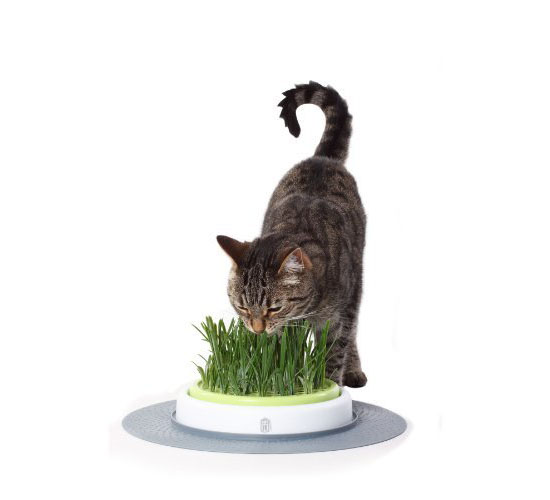 Tweets by @pawfipet