Browsing articles tagged with " unbeatablesale"
There are 2 versions of K&H Outdoor Kitty House, heated and unheated model. It's an ideal house for outdoor cats, it protects them from wind, rain, or any cold weather. You don't have to worry since this house is made of 600 denier nylon with vinyl backing, making sure the house is waterproof for better protection. The house has been cleverly designed with 2 exits (front and back) to ensure your cat is not trapped by predators, its generous overhang prevents the rain or snow entering this lovely kitty house to ensure your cat stays dry, safe and warm.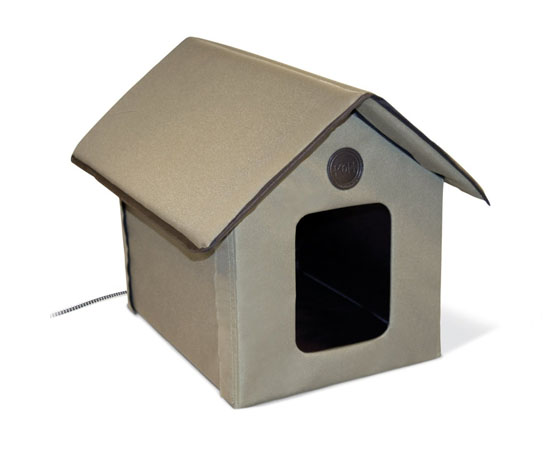 This is definitely not your ordinary litter box that you usually try to hide from plain view. Good Pet Stuff Hidden Litter Box looks like a real clay pot, it doesn't just work as a litter box it is actually a great indoor or outdoor décor plant. Place it at the corner of the room, no one could guess its main function is actually your cat's litter box. Each of this unit is made of durable polypropylene with filtered vented system to provide better control of dust and odor.
We're pretty sure you'll love this decorative clay pot. Hundreds of happy customers don't lie, in fact, you can turn the entrance to face the wall, in this way, no one will know the main function of this pot, you cat's secret is safe. Completed with an attractive plastic plant, Good Pet Stuff Hidden Litter Box is large enough for multiple cats in your house.
Tweets by @pawfipet