Browsing articles tagged with " thatpetplace"
Made in USA, this Redbarn Peanut Butter Filled Bone will drive your dog crazy. It's a delicious cut femur bones stuffed with peanut butter, a delicious treat that keeps your dog teeth healthy at the same time. It's a real peanut butter inside, it's a taste that dogs can't resist, even when the filling is gone, we're pretty sure your dog would still love chewing the bone. For heavy chewers, this bone is an ideal gift, puppies can use the small size while adult dog can chew bigger one. This bone lasts like forever, you can also add peanut butter once it's empty.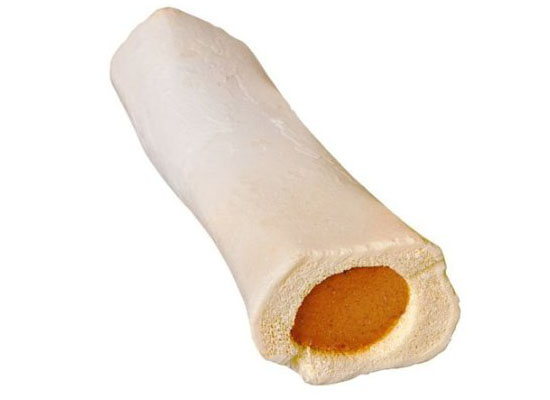 Where to buy Redbarn Peanut Butter Filled Bone?
– Amazon
– ThatPetPlace
Just like baby, puppy is also teething, this is a constant need that your puppy just can't resist. Puppies do this to ease any teething discomfort or simply to play, the problem is, they can chew things that they shouldn't such as your furniture or shoes. Nylabone Puppy Teething Rings Chew Toy is durable interlocking rings that perfect for puppy chewers. You probably think this toy is too hard for your little furry friend, well, don't get wrong, your puppy will love it. The dental nubs help clean teeth and reduce tartar at the same time satisfies puppy's natural urge to chew. Your little pal can flip this toy over and over again and having fun chewing it instead of your precious stuff.
Kyjen always comes up with a collection of great toys for our dogs, the collection of Kyjen Plush Puppies Dog Squeaker Mat Toys speak for themselves. Available in 4 different options: Hedgehog, Girl Hedgehog, Sheep and Squirrel, these toys provide hours of fun for your dogs. A very happy customer in fact requested to give an award or some sort to whomever designed these stuffs. Designed to look like a small mat, this toy features 16 squeakers on almost all of its body. Therefore, it keeps your dog occupied for hours by squeaking almost anywhere it's touched.
Aqueon aquarium water changer helps you avoid any mess during changing the water of your aquarium. It's been designed to make your routine water changes and vacuuming gravel effortlessly, for any level aquarists, no more carrying heavy and messy buckets. It is completed with water flow control to prevent spillage.
Based on other customer suggestions, we notice that you shouldn't connect the hose to the part that goes on the faucet, wait until you have it screwed into the aerator hole, because it twists easier this way. Please remember to remove all of the coils out of the hose so that it lays flat before you use it every single time.
PetSafe agility weave poles have been designed specifically to create fun course for you and your dog. This product is very easy to assemble and lightweight, thus making it a portable training tool. Take this in the park, arrange the poles and start enjoyable training process for your dog. These poles are not only test your dog agility, but also its speed, it can also boast your dog's pride when the dog has mastered moving around the poles successfully. It doesn't matter if you're just a beginners or canine athletes, this is a great way to bond and interact with your best pal.

Super Pet My First Home is the perfect home for rabbit or ferret. If you're planning to get your first rabbit or ferret, you should consider purchasing this home starter kit, because it's meant for beginner small-animal owners. A 1-month old Guinea pig usually doubles its size within the next 2 months, yet this cage still can accommodate this pet. This unit comes in pieces, however, it's very easy to assemble, just snap them together without any additional tools. You'll get a perfect pet home in minutes.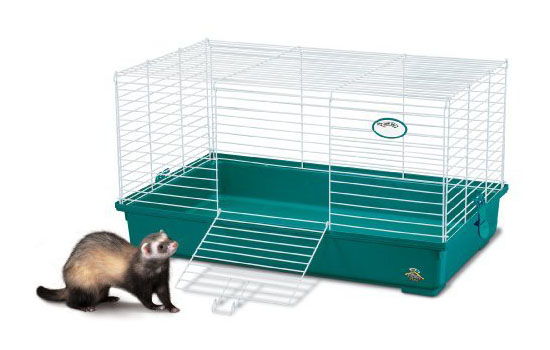 PetSafe Heated Wellness Sleeper features the comfortable therapeutic heat and orthopedic foam construction which perfect for every dog with arthritis to sleep on comfortably. It's been designed with cozy terry-lined sleeper and filled with orthopedic foam to provide warmth and comfort. Aside from that, the heat also comes from 12-volt power adapter with detachable chew-resistant cord.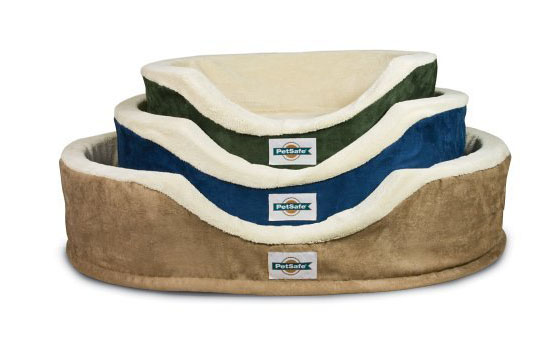 Tweets by @pawfipet