Browsing articles tagged with " small animals"
IRIS Small Animal Carrier is a perfect carrier for your dwarf rabbit or other small animals. It looks pretty adorable with its transparent ventilated roof and carrying handle, plenty of space for a dwarf bunny. Measures 10″ x 6.6″ x 7.25″, you can be sure your bunny will feel comfortable in it, it won't be a problem if your pet want to turn around and move a bit. The hinged lid top design allows for easy access, even when your pet has to sit in a car for like 5 hours straight, he or she will be just fine. It has a strap that comes within this product that you can connect to the sides, a very nice touch.
We need to remind you that if the size of your small pet is pretty big, this carrier probably can only carry 1 pet. There's a little feeding hold for smaller foods, but we don't recommend you to fill the water bottle during a car trip, it will spill all over the car, you should use a travel bowl.
CLICK HERE to purchase IRIS Small Animal Carrier, this compact pet carrier is easier to handle if you have small sized pet.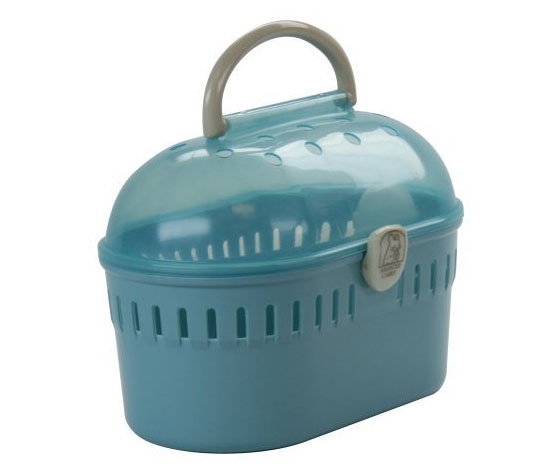 Trimming small pet's nails can be difficult without the proper tool, that's why Super Pet Small Animal Pro-Nail Trimmer is a big help. This trimmer offers an easy way to cut nails of your guinea pigs or ferrets, no more breaking and snagging, nice little tool. Please don't cut your pet's nails using scissors, we can assure you that it's a very bad idea. Measures 2-1/2-Inch long, 3-1/4-inch wide, 6-1/4-inch high, this trimmer can be too small if you have big hands, perhaps you can ask your friend who has small fingers to finish the job.
Super Pet Small Animal Pro-Nail Trimmer delivers smooth nails and no sharp edges, if you own small animals as your pets, then you should have this tool in the house.
Habitrail OVO Loft offers spacious environment and endless entertainment for your small animals, the modern and colorful design is a bonus. In order to keep litter inside, this loft has been designed with deep base, however it's still easy for you to clean. The sleek steel door adds modern touch and look of the overall product design. If you are a new hamster owner, this loft should be enough to get you started. Inside this all-in-one box, you'll get a cage with opaque white bottom, cool orange retractable roofs, orange wheel, stairs, water bottle in turquoise color, feeding bowl, chewable cardboard maze for your hamster to play with, 2 windows and 1 lock connector.
K&H Heated Resting Mat is perfect place for your rabbit to rest during colder weather. It's a 9" x 12" electric hot pod for small animals, not only perfect for bunny, it is also great for ferrets, hedgehogs, chinchillas, and guinea pigs. This unit is constructed of rugged ABS plastic and features a 5-1/2-foot cord in which the cord entrance and the first 18" are steel-wrapped to ensure you don't have to worry if your little friends starting to chew or scratching it.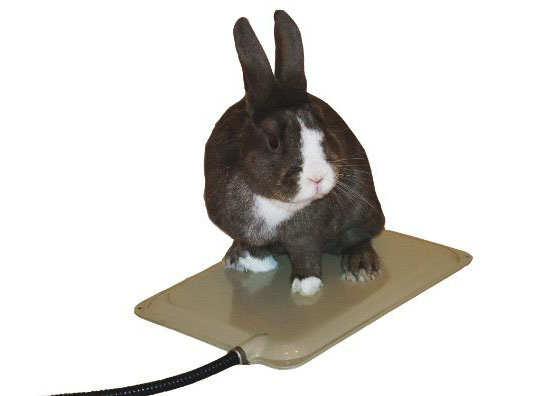 Tweets by @pawfipet