Browsing articles tagged with " Puppies"
Four Paws Wee-Wee Housebreaking Pads for dog feature super absorption to protect your floors and carpets from mess. It's been especially designed and formulated to attract puppies when nature calls, you can use it for training or alternative when your dog is housebound or during poor weather. There are variety sizes you can choose to suit the size of your dog, buy bulk for cheaper price.
By training your dog to use wee-wee pad, you can be sure that your dog won't make a mess on your floor, for example if you are late from work, and can't make it home in time to get your puppy out, it will use the wee-wee pad. It also means that elderly people can benefit from the pad since there maybe times when they can't take their dog out. We also read that even though Four Paws Wee-Wee Housebreaking Pads are meant for dogs, some customers use it for their cat, under the litter box to be exact, to catch any accidental over shooting.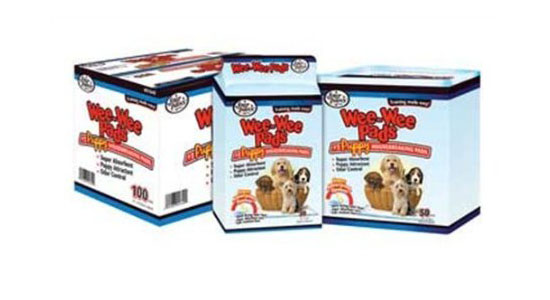 Made in USA, this Redbarn Peanut Butter Filled Bone will drive your dog crazy. It's a delicious cut femur bones stuffed with peanut butter, a delicious treat that keeps your dog teeth healthy at the same time. It's a real peanut butter inside, it's a taste that dogs can't resist, even when the filling is gone, we're pretty sure your dog would still love chewing the bone. For heavy chewers, this bone is an ideal gift, puppies can use the small size while adult dog can chew bigger one. This bone lasts like forever, you can also add peanut butter once it's empty.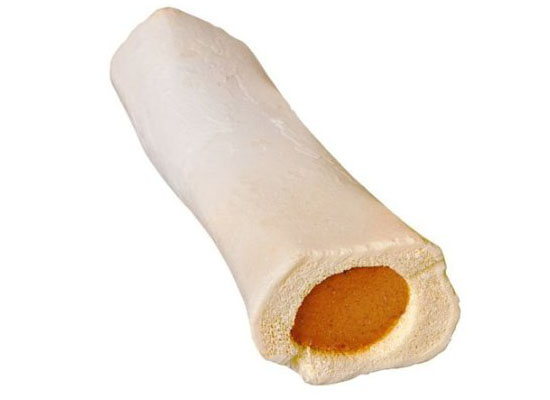 Where to buy Redbarn Peanut Butter Filled Bone?
– Amazon
– ThatPetPlace
Milk Bone 10 Lb Large Original Dog Biscuits are delicious treats that your dog will certainly love. Each bone provides great value, especially when you are training your dog for good behavior. Give your dog this delicious reward and your furry pal will do what you want over and over again. This box features 10lbs dog bones, it is ideal for puppies or large dogs, but for puppies we recommend that you cut it into few parts.
CLICK HERE to purchase Milk Bone 10 Lb Large Original Dog Biscuits, this is the kind of treats that most dog love, in fact once your dog see you with this biscuit in your hand, it would probably follow you everywhere.
Tweets by @pawfipet