Browsing articles tagged with " plush puppies"
This Kyjen plush puppies squeaker mat long body dog toy is perfect for larger sized dogs. Unlike the other Kyjen plush puppies squeaker mat dog toy we have previously talked about which is perfect for puppies or small sized dogs, this one is oversized dog toy to keep your best furry friend busy all day long. It features outrageously oversized long body, in fact if you want something longer, we think the super size Ginormous Gator squeaker mat is your best choice. This toy squeaks almost anywhere you touch, no wonder it can be one of your dog favorites.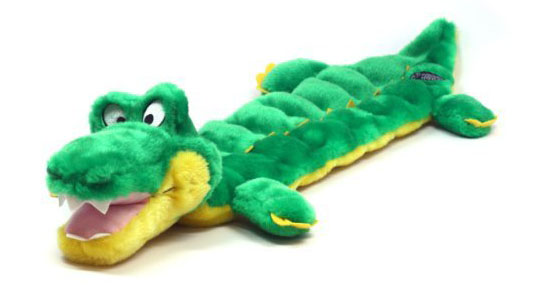 Kyjen always comes up with a collection of great toys for our dogs, the collection of Kyjen Plush Puppies Dog Squeaker Mat Toys speak for themselves. Available in 4 different options: Hedgehog, Girl Hedgehog, Sheep and Squirrel, these toys provide hours of fun for your dogs. A very happy customer in fact requested to give an award or some sort to whomever designed these stuffs. Designed to look like a small mat, this toy features 16 squeakers on almost all of its body. Therefore, it keeps your dog occupied for hours by squeaking almost anywhere it's touched.
Tweets by @pawfipet
Recent Searches