Browsing articles tagged with " plush dog toy"
Looking for playful and cute toy for your dog? Checkout these Animal Squeaky Toys. Each one is designed to be endearing and very durable, promising hours of fun for your dog and you. There's squeaker inside each arm and leg, so basically, your dog would jump and have fun playing with it, even more, at the moment we write this review, the company offers reduced price when you choose two or more toys. Durable Tuffut Technology construction makes sure this corduroy plush toy can handle your dog's rough play.
Holiday is near, you might want to prepare a special gift for your furry pal, we'd like to recommend this cute Kyjen Holiday Hide-A-Squirrel Jr. This cute holiday themed dog toy improve your dog's problem solving skills, designed for hours of entertainment, your dog would not just have fun, they will also fine tune their hunting skills. It's an ideal toy for puppies that need an outlet for their instinctual behaviors but it doesn't mean older dogs won't enjoy playing with it.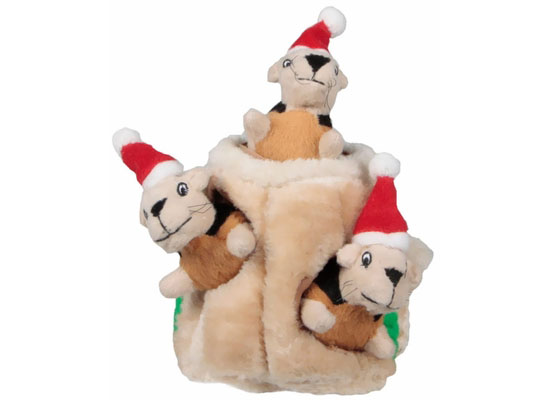 Tweets by @pawfipet