Browsing articles tagged with " pet feeder"
Having a large dog or cat, you need to ensure your furry friend gets enough daily food intake while you are away, you don't want to risk your pet to get malnutrition or overfeeding. Crestuff Automatic Portion Control Pet Feeder is a large capacity feeder that holds up to 45 cups of pet food or 10.65 liter, you can set 4 separate feeding day time and for over 90 scheduled meals. It depends on the size of your pet, you can set the portion size from ¼ to 2-1/2 cups, just make sure you get the ideal proportion to keep your pet healthy.
When your pet misses you, they can hear your voice, thanks to built-in microphone and speaker that allow you to record personal message for each feeding time. The easy-to-read LCD display provides you with clear viewing to setup the command, the clock is displayed with 2 formats: 12hr or 24hr, the alarm turns on when scheduled feeding time expires. You can also trigger it to feed your pet manually.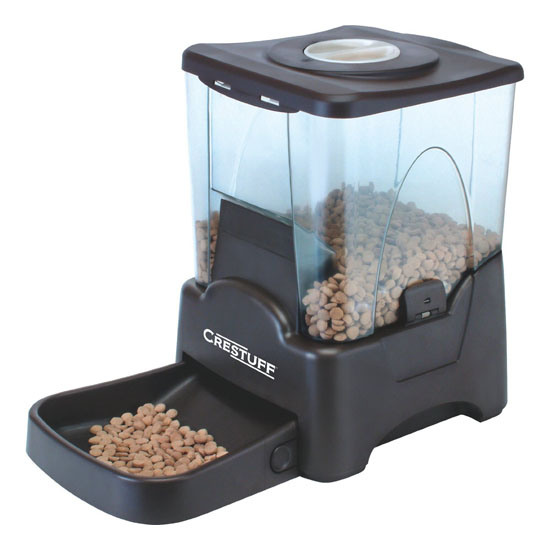 Keep your pet hydrated by providing plenty of water next to him even when you are away with the help from PetSafe Pet Food and Water Station System. You can also choose to use this product as pet feeder. This product comes with removable stainless steel bowl to serve the fresh and clean water/food to the pet. Just in case you couldn't come back home in time, you can be sure your pet at home still has the freedom to access water and food anytime he wants it.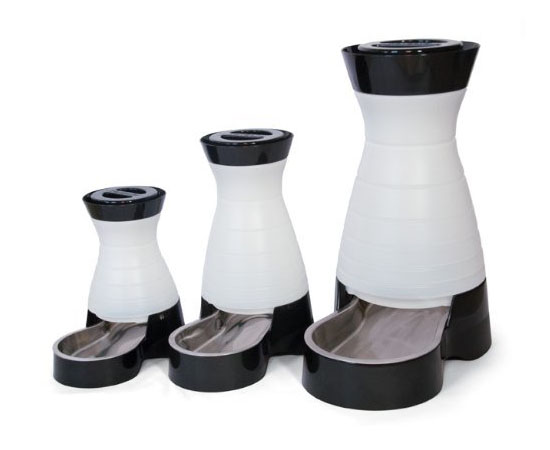 Tweets by @pawfipet