Browsing articles tagged with " natural cotton"
This dog house set from the Six Hands is pretty unique, it's a combination of a dog bed and a little house. The wooden house or roof is made from Douglas Fir Plywood without any harmful stain or paint, while the bed is made from natural cotton canvas and water proof inner cover. Let's just say that when your dog loves his bed, he would love the house as well, as it provides him with more privacy, perfect place to relax. The bed dimensions are 55" x 65" x 20" while the wood house dimensions are 55" x 65" x 60", enough to accommodate small to medium sized dog.
The bed cover is removable and machine washable, each product is build to order. Currently they are on sale, so you might want to checkout this dog house set, it could be a nice gift to your furry pal. the design is also modern and minimalist, perfect for different kind home decor.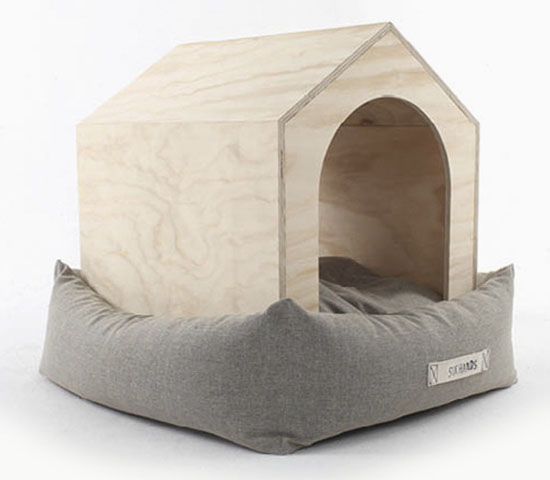 Dogbed Sleepy Deluxe Plaid is a modern dog bed from Cloud7, perfect for any modern homes. The duvet cover is made from organic natural cotton canvas, while the mattress cover is made from organic white cotton batiste, and the mattress is filled with latex and polyester flakes mix. We really love the genuine leather handles, a nice touch to complement the overall look. There are many gorgeous products for your furry friends here, and all of them feature modern and stylish look.
Tweets by @pawfipet