Browsing articles tagged with " lighting"
If you only want to purchase attractive fish tank, checkout Aquarius Aq15005 Aquarius 5 Rounded 5-Gallon Aquarium Kit. It's a beautiful aquarium made of shatter-proof acrylic that features full hood, LED lighting, and Mini Max internal power filter. A complete kit to start your aquarist hobby. There are 3 variations to choose to illuminate your fish: moonlight blue, daylight white and both white/blue combo, the acrylic construction provides you with crystal clear view of your aquatic friends. Some people say that the geometric shape of this aquarium makes it hard to see what's happening at the hard curve on the corners, however the flat front offers great view of what's inside.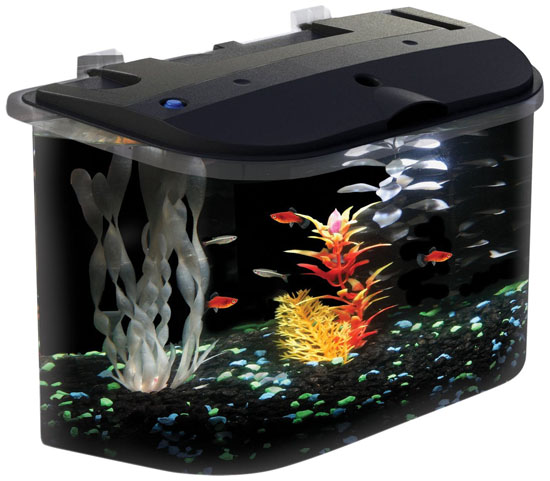 The lid is pretty easy to lift up or remove, just incase you want to add water or do water changes. Once you turn the light on, this aquarium would look awesome especially when you choose to use both white and blue light. The water flow of its submerged filter is pretty strong, perfect for betta fish. You might want to add a heater if you plan to keep tropical fish. Overall, Aquarius Aq15005 Aquarius 5 Rounded 5-Gallon Aquarium Kit looks good on your office desk or home, a nice gift for your kids as well if they want to keep fish.
Keep your dog safe by keeping him inside the yard with invisible fence, thank you to PetSafe Deluxe In-Ground Radio Fence (PRF-304W). This containment system features 4 levels of electric correction through a collar receiver to match with your dog's character. Aside a collar, you will also get 50 boundary flags, 500-feet boundary wire and a VCD. This unit should only be used for pets weight from 8-pounds and over.
This unit comes with a free guide to help you train your dog. Usually after few shocks, your dog will understand the boundary, this becomes very important when your dog loves to run. No more yelling when the dog leaves the yard, the collar is adjustable and lightweight, in fact, according to customers, it is also waterproof.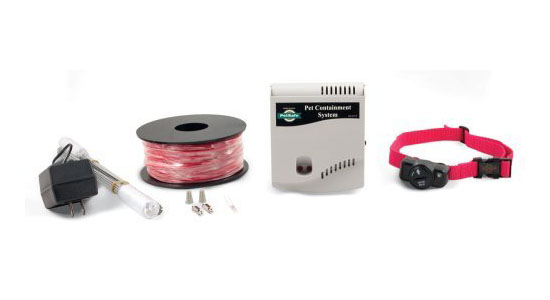 Tweets by @pawfipet