Browsing articles tagged with " geometric shape"
Kitty Tube Fully Insulated Outdoor Cat House is newly improved insulated cat house that provides your cat everything he or she needs, safety, comfort, and warmth. Its innovative door design protects your feline friend from predators, the pillow inside the house gives a cozy and comfy base for your cat to relax. It's an ideal outdoor cat house for any weather, it cools in the summer and warm in winter, in fact, it can accommodate 2-3 medium sized cats.
What's new in this version? Well, you can see some improvements such as built-in lifting handles that you can use to adjust the ventilation, open it during summer or close it during winter to retain heat, better quality for the exterior, increased R-value insulation, including fully insulated floor at the bottom of custom pet fluffy pillow. The company even claims the shell is guaranteed to never chip, crack or fade, for life!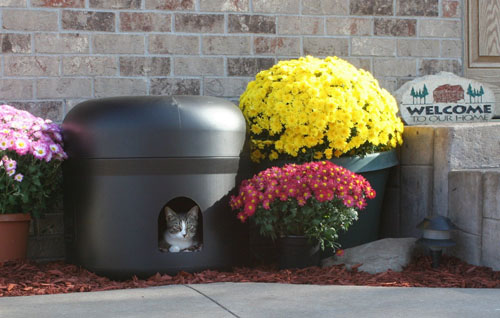 If you only want to purchase attractive fish tank, checkout Aquarius Aq15005 Aquarius 5 Rounded 5-Gallon Aquarium Kit. It's a beautiful aquarium made of shatter-proof acrylic that features full hood, LED lighting, and Mini Max internal power filter. A complete kit to start your aquarist hobby. There are 3 variations to choose to illuminate your fish: moonlight blue, daylight white and both white/blue combo, the acrylic construction provides you with crystal clear view of your aquatic friends. Some people say that the geometric shape of this aquarium makes it hard to see what's happening at the hard curve on the corners, however the flat front offers great view of what's inside.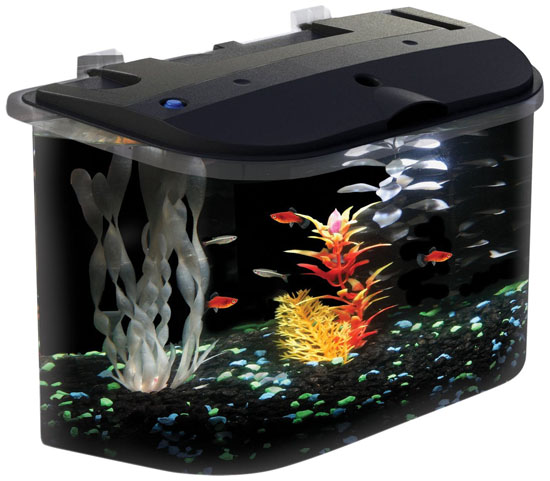 The lid is pretty easy to lift up or remove, just incase you want to add water or do water changes. Once you turn the light on, this aquarium would look awesome especially when you choose to use both white and blue light. The water flow of its submerged filter is pretty strong, perfect for betta fish. You might want to add a heater if you plan to keep tropical fish. Overall, Aquarius Aq15005 Aquarius 5 Rounded 5-Gallon Aquarium Kit looks good on your office desk or home, a nice gift for your kids as well if they want to keep fish.
Tweets by @pawfipet