Browsing articles tagged with " functional object"
A unique fish tank can be the center of attraction in a room, just like this Bubble Tank from Psalt Design. Its unusual shape doubles as a beautiful décor in any room, so the fish inside won't be the only central point here. Bubble Tank has been designed to provoke reaction, conversation and interaction between the owner and guests, we're pretty sure there will be many curious eyes looking at this beautiful and functional object.
Each tank is made from high quality premium glass, handblown and slumped only by a master glassblower, therefore each product will have its own unique form, one of a kind as well as individual characteristics. What you'll get won't be just another cheap mass production fish tank, it's an artistic object that celebrates the skill and craft of a truly unique product.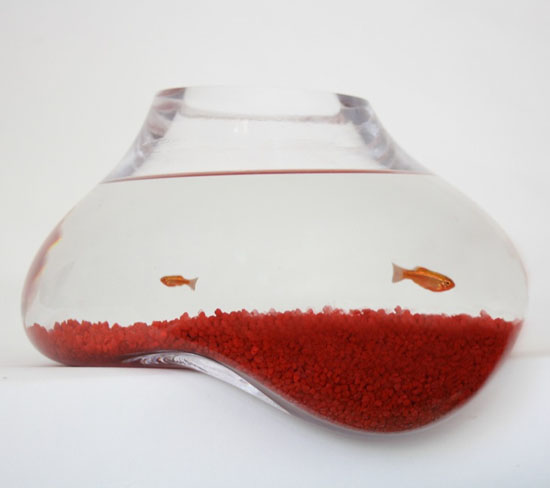 Tweets by @pawfipet