Browsing articles tagged with " ferrets"
Designed by Tiziana Agnello, Energy Pyramid Cat House provides eco-friendly house for your feline friend. It could be the center of your cat universe, it's a four sided pyramid shaped play house that comes with 3 unique diamond cutout toys. As we all know, cats are attracted to cardboard, this product provides your cat a place to take a nap as well as scratch surface that they just can't resist.
Aside from cats, this pyramid is also a great place for rabbits, ferrets, or other small animals including dogs. Made in Brooklyn with love, each cat house is printed with soy based inks, acrylic coated, thus making cleaning is as simple as wipe it.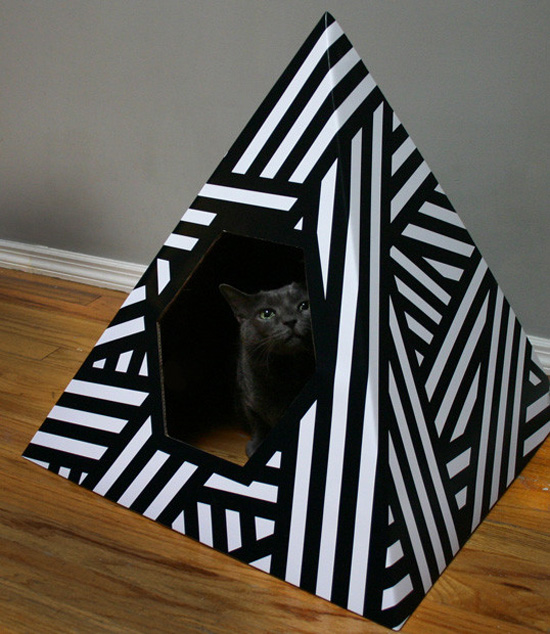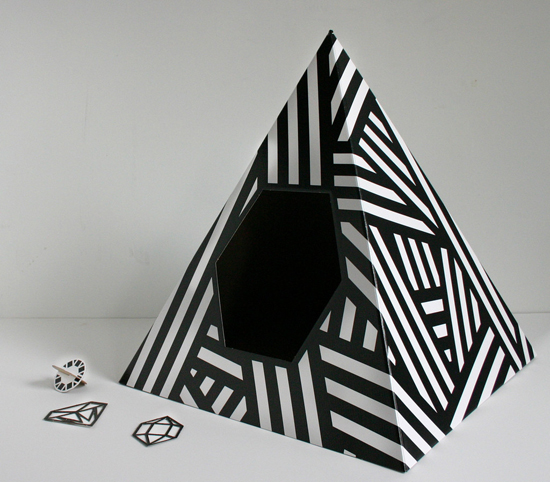 Super Pet Guinea Pig Igloo Hide-Out is a perfect house for your guinea pig, it encourages this animal natural nesting instincts. The plastic construction is pretty durable, watch as your pet plays inside, a perfect hide-away for ferrets, dwarf rabbits, guinea pigs or any other small animals. The material makes it pretty easy to clean and resistant to odors or stains, the igloo design makes it really cool. It's been designed with fresh air vents to make sure your pet keeps getting great circulation of air when nesting, you can also add small bed inside to keep your pet cozy and comfy. Super Pet Guinea Pig Igloo Hide-Out measures 10.5 x 12 x 6.25 inches, enough for your pet to crawl inside.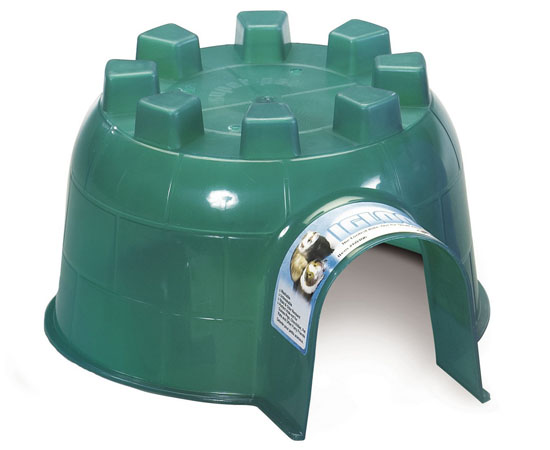 Tweets by @pawfipet
Recent Searches