Browsing articles tagged with " electricity"
Bergan Gourmet Pet Refilling Water Dish is a simple water container to keep your pet hydrated while you are away. It is equipped with transparent container to allow you easily check the content level at a glance. There are 2 models available Elite (3 gallons) and Petite (1-1/2-gallons), the large opening makes you easy to re-fill as well as clean, it has a removable fill cap that won't release water until the tower is placed on the base. Whether your pet has short or large nose, they still can benefit from this product thanks to its large reservoir design.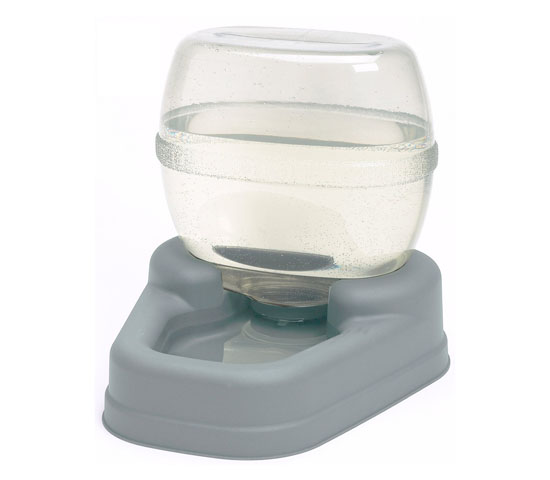 The water container stays securely in the base while the walls of the base are pretty high to contain the water inside, you won't find your dog spill the water out of it and make a mess on the floor. The wide base design is helpful to prevent tipping, unless your dog pushes it quiet hard, it will stay upright. It doesn't require any electricity, everything works naturally with its smart cap. Just in case you are looking for something more fancy, and of course more expensive, you can checkout Drinkwell pet fountain, the nice trickling water sound encourages your pet to drink more.
During winter, your cat won't leave Slumber Pet Thermal Cat Mat. It's a mat that will keep your cat warm and comfortable without having to spend money on electricity. It works by reflecting the cat's own body heat back to the animal, so don't be surprised when all your cats gather around and sleep on it. This mat is ideal for aging pets, kittens, animals recovering from injury, it provides soothing comfort to them. Available in gray and blue color with leopard-print motif, the pad is machine washable for added convenience. Each mat measures 22" (L) x 18.5" (W), the surface is so soft and comfortable, we pretty sure your cat would love both sides equally.
The Green Pet Shop Self Cooling Pet Pad helps your pet to cool during hot days, no more over heating and dehydration. This product lasts for years, it's made of high quality, non-toxic material, you can be sure this is a great investment. This revolutionary product is self-cooling, which means it recharges automatically, weight activated, so you don't need any water, refrigeration or electricity. It keeps your hard-earned money save in your wallet.
It works by cooling itself automatically when not in use and your pet can enjoy the cool bed for around 3-4 hours of constant use. Once your furry friend steps onto the pad, its weight triggers the cooling effect. There's no hassle of filling with water, the sturdy construction ensures no mold or leaks, you can simply wipe it clean.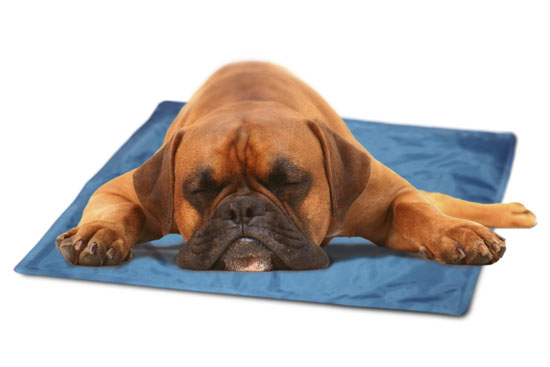 Tweets by @pawfipet