Browsing articles tagged with " dry dog food"
If you need to find a dog food with medium protein level, then take a look at Wellness CORE Original Formula Dry Dog Food. It features 100% grain-free with 54% more protein compared to Wellness Super5Mix Complete Health Recipes. This company understands that not all grain-free pet foods are created equal, not to mention high level of protein in Fido's food can cause higher levels of calcium and phosphorus. This increasing mineral levels that can interfere how body absorb other trace minerals such as zinc and iron, resulting in slow or poor growth rates, low read blood cell levels, and skin irritations.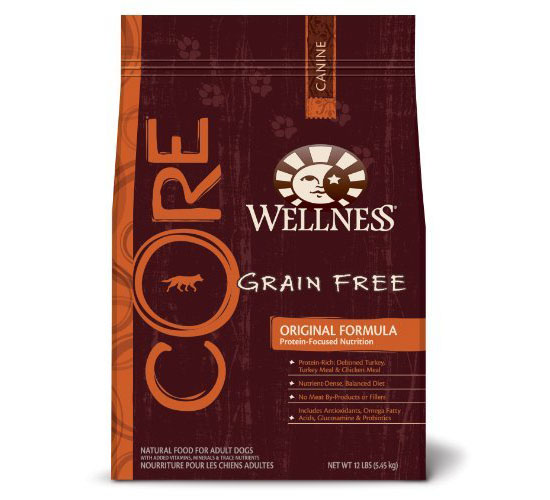 If you tested wide variety grain-free dog foods, you would realize that each of this product is not created equal. for adult dogs features balanced level of protein without grains or fillers, because sometimes high level protein results in higher level of calcium and phosphorus that block the absorption of other minerals such as zinc and iron. The formula from Wellness is guaranteed to offer your dog balance and optimum level of calcium and phosphorus, it uses only high quality, lower ash meats along with proper blend of botanicals and nutritional supplements.
Hill's Science Diet Adult Oral Care Dry Dog Food offers balanced nutrition to enhance oral care benefits, it's been clinically proven that this product helps reduce any plaque build-up and provide fresher breath. Many veterinarians have chosen this product to feed their own pets due to its ingredients that offer proper blend of antioxidants to improve dog's immune system and its overall health. You can be sure high quality ingredients inside this product promotes healthy digestion, thus making sure great nutrients are absorbed in the body. However, please don't use this product for puppies, pregnant, nursing dogs or mature adult dogs, as there are other version which is specifically developed to provide all nutrients needed by those dogs with special conditions.
In general, the ingredients of Hill's Science Diet Adult Oral Care Dry Dog Food consists of calcium and minerals which are great to promote healthy teeth, high quality lean proteins for balanced body weight and lean muscle, vitamins (C and E) for great healthy immune function.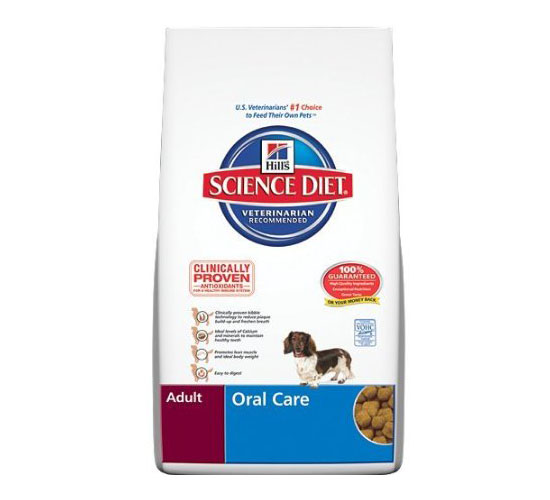 Some dogs suffer from grain allergies, Taste of the Wild Dry Dog Food is a great solution for this, aside being grain-free, this dog food is also cost effective compared to other brands. We've found there are 3 flavors you can choose: smoked salmon, roasted bison & venison, and roasted wild fowl. Feeding your dog with Taste of the Wild might result in healthy weight, shiny coat and active lifestyle, we also need to mention that ocean fish meal used in this product is ethoxyquin-free. You don't have to worry about any threat from ethoxyquin, however we still strongly suggest you to personally contact their customer service to confirm this to give you a peace of mind.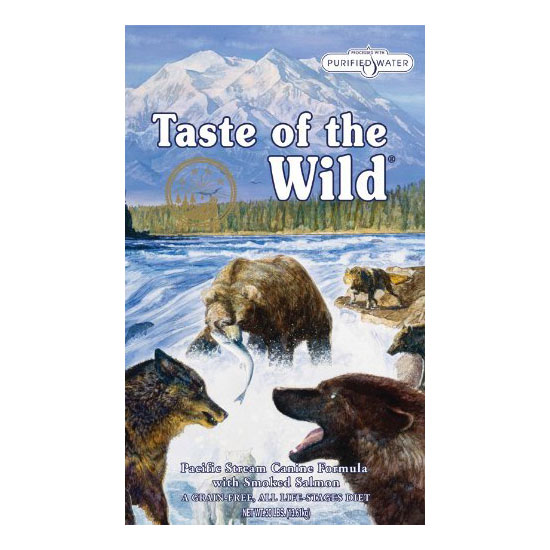 If you are very careful about what you feed your dog, you probably would like to checkout Nature's Variety Prairie Canine Chicken Meal and Brown Rice Dry Dog Food. It has no fillers, no corn, no wheat and no soy, exclusively freeze dried raw coating to offer great taste as well as great nutrition to your best pal. Due to its special formula, there are many customers agree that after feeding their dogs with this dry kibble, their dogs have no gastric problem and become active again, the coat is shiny and smooth.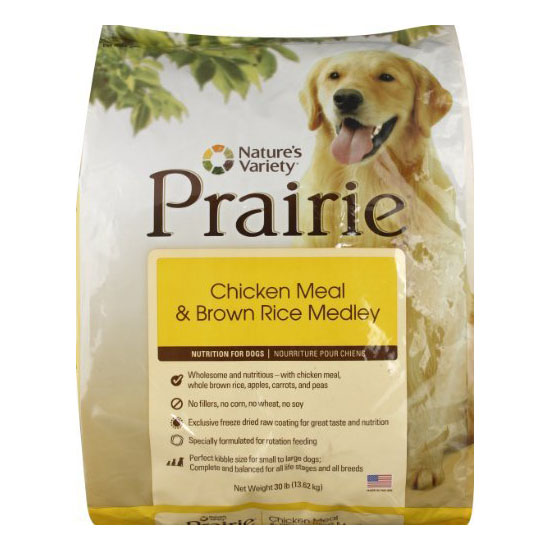 Tweets by @pawfipet