Browsing articles tagged with " color options"
Hide S is a combination of modern dog bed and foot stool, but we must admit, we've seen better design from DenHaus with its combination of dog bed and end table. Hide S from Neroko offers you simple and minimalist design, aside being your favorite pet's hiding place, it also functions as footstool so that your feet can rest comfortably on it. Since this pet furniture doesn't come with replaceable top hood upholstery, you can choose to use it as a night stand just like Merry Pet Cat Washroom or a small table top. Yes, so you can see here, it's multi functional pet furniture.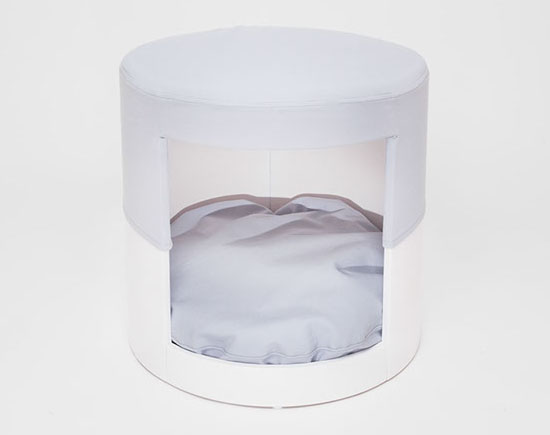 Mambe Pet Blanket is 100-percent waterproof, a perfect blanket to protect your furniture from your pet dirt, scratches or even urine. There are various sizes available, therefore you can choose which one suits your furniture, from king-size bed to an individual seat cushion, the color options are also pretty nice. If you own multiple pets, this blanket is definitely something you should have, it features warm mid-weight fleece on one side and soft black micro fleece on the other side, of course, there's a100% waterproof membrane between layers, no more liquid can get through this blanket. Never risk your furniture with conventional non water resistant blanket, it's a great investment that pays for itself in a few months.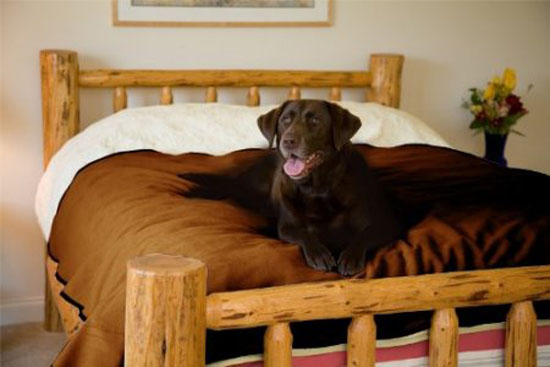 Your dog can go green as well, checkout this Eco Drop Dog Bed. It's a cozy double-stuffed dream bed for your best furry pal, it surrounds him or her with comfort for relaxing hours. This thick cushion is filled with 100-percent recycled PETE, wrapped in 100-percent recycled fabric. It will be a nice spot for your dog to relax, a sanctuary. Each dog bed has been certified safe by Oeko-Tex, so you can be sure this green dog bed is safe for your pet. Made in the USA, there are several color options you can choose: light porcelain/bungee, bungee, or emberglow/bungee.
Eco Drop Dog Bed is very easy to clean since the cover is removable and machine washable.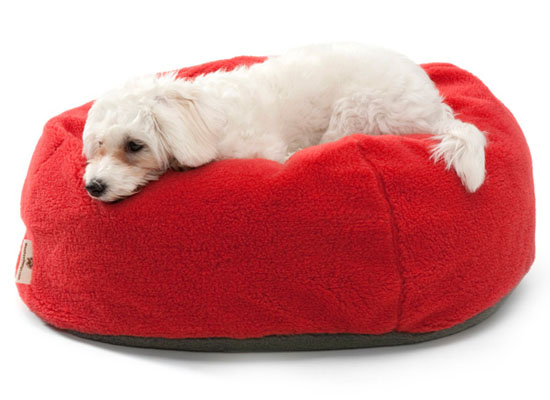 Tweets by @pawfipet