Browsing articles tagged with " checkout"
This dog house set from the Six Hands is pretty unique, it's a combination of a dog bed and a little house. The wooden house or roof is made from Douglas Fir Plywood without any harmful stain or paint, while the bed is made from natural cotton canvas and water proof inner cover. Let's just say that when your dog loves his bed, he would love the house as well, as it provides him with more privacy, perfect place to relax. The bed dimensions are 55" x 65" x 20" while the wood house dimensions are 55" x 65" x 60", enough to accommodate small to medium sized dog.
The bed cover is removable and machine washable, each product is build to order. Currently they are on sale, so you might want to checkout this dog house set, it could be a nice gift to your furry pal. the design is also modern and minimalist, perfect for different kind home decor.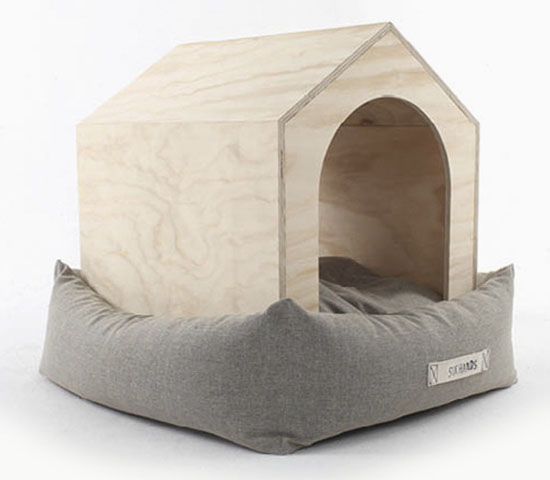 Checkout this cool DIY project to build a cool geometric dog house. HomeMade Modern EP13 Geometric Dog House features faceted, angular appearance, but don't be fooled by its design, it is actually pretty easy to construct. First, you would need to create triangles about the same height of your sitting dog. Start measuring off those triangles and create markings, use RYOBI circular saw to follow the lines and cut the triangles. Checkout the site for details step by step.
If you only want to purchase attractive fish tank, checkout Aquarius Aq15005 Aquarius 5 Rounded 5-Gallon Aquarium Kit. It's a beautiful aquarium made of shatter-proof acrylic that features full hood, LED lighting, and Mini Max internal power filter. A complete kit to start your aquarist hobby. There are 3 variations to choose to illuminate your fish: moonlight blue, daylight white and both white/blue combo, the acrylic construction provides you with crystal clear view of your aquatic friends. Some people say that the geometric shape of this aquarium makes it hard to see what's happening at the hard curve on the corners, however the flat front offers great view of what's inside.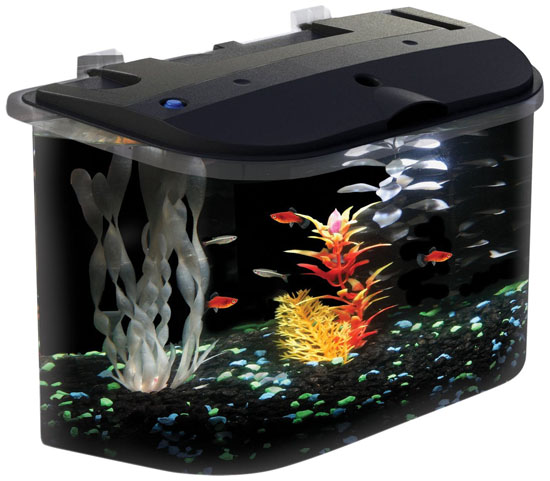 The lid is pretty easy to lift up or remove, just incase you want to add water or do water changes. Once you turn the light on, this aquarium would look awesome especially when you choose to use both white and blue light. The water flow of its submerged filter is pretty strong, perfect for betta fish. You might want to add a heater if you plan to keep tropical fish. Overall, Aquarius Aq15005 Aquarius 5 Rounded 5-Gallon Aquarium Kit looks good on your office desk or home, a nice gift for your kids as well if they want to keep fish.
Dogs can get bored with their toys and most often than not they can resort back to chewing your precious shoes. So, why not giving your dog a unique and wacky new toy to chew? Checkout Kurgo OriGummi dog toy, available in 2 models, each one is inspired by origami, it stands heavy chewers. Each one is made from a rugged nontoxic plastic with central compartment (Crane model) that you can use to keep some treats to encourage your dog to play with it for hours. Now, Kurgo OriGummi dog toy is more irresistible than your shoes. The edges are gentle on gums and teeth, they help to brush your dog's plaque away, even during play time. There are 2 internal squeakers (dog model) to persuade your dog to keep on playing.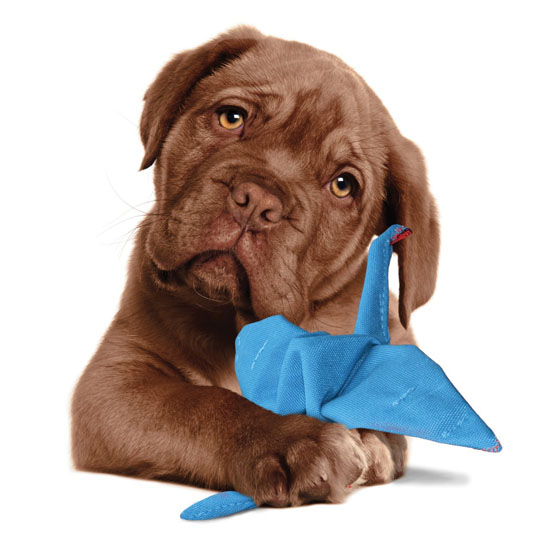 A trip to professional groomer can cost you some money, if you plan to learn to groom your dog, you should checkout Easy Groom 10-piece Pet Home Grooming Kit. We believe that home grooming can help creating special bond and trust between you and your pet, you can also catch any potential problem early. You can keep your pet nice and tidy without having to spend much money.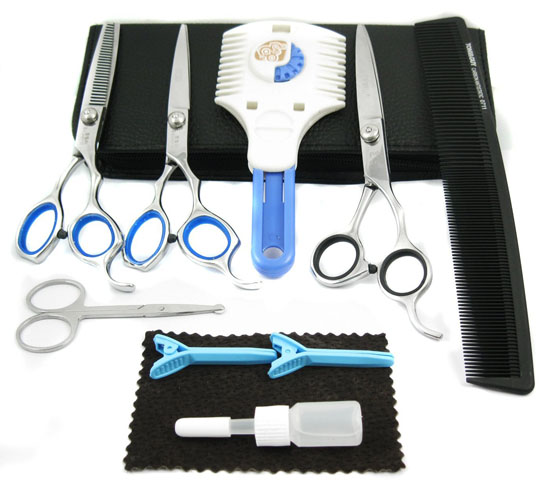 Need a great bed for your dog while camping? Checkout Coleman Bone Dog Lounger, this portable dog bed is great for traveling, the medium sized bed is ideal for dog weighing up to 50lbs while the large sized bed can accommodate up to 100lbs. The material is durable with heavy-duty polyester and strong steel frame, it's been designed for dog on-the-go, therefore, it easy to open and fold in seconds for great portability. You can setup this bed to become the spot for your dog to relax, whether you are in a camp ground, backyard or just anywhere. When it's time to clean it, simply remove the cover, it's 100-percent washable, no shrinkage and no stain.
You can choose to purchase the large size if your dogs love to sleep together in one Coleman Bone Dog Lounger. The sleeping surface is soft and comfortable, the lounger is off the ground for more support to your dog. So, no matter where you and your dog go, you can always provide familiar place for your best furry friend to lie down and relax.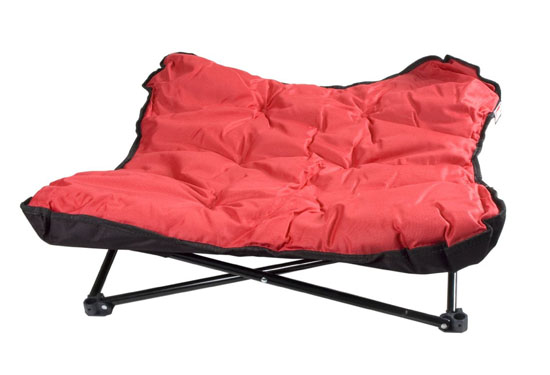 Your dog can go green as well, checkout this Eco Drop Dog Bed. It's a cozy double-stuffed dream bed for your best furry pal, it surrounds him or her with comfort for relaxing hours. This thick cushion is filled with 100-percent recycled PETE, wrapped in 100-percent recycled fabric. It will be a nice spot for your dog to relax, a sanctuary. Each dog bed has been certified safe by Oeko-Tex, so you can be sure this green dog bed is safe for your pet. Made in the USA, there are several color options you can choose: light porcelain/bungee, bungee, or emberglow/bungee.
Eco Drop Dog Bed is very easy to clean since the cover is removable and machine washable.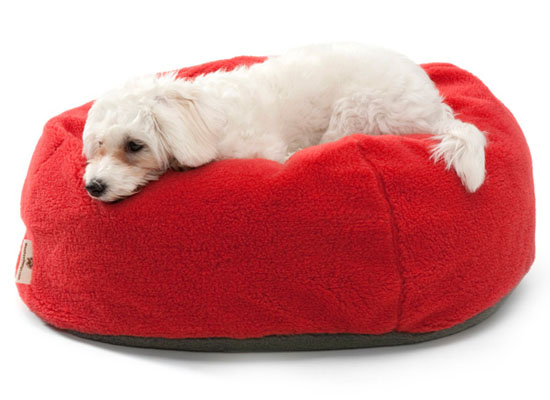 Tweets by @pawfipet