Browsing articles tagged with " Catit"
Cats dig hole to do their business and then cover it back up again, it would cause messy litter all over your floor. Hagen Catit Hooded Cat Litter Pan eliminates that mess since your cat can do its business inside. The nice hood or cover provides privacy as well as keeping it looks neater compared to open litter box. The plastic door swings smoothly, an easy access for your cat to go in and out. Since the litter is contained inside, there's a built-in bag anchor that you can use, just use ordinary plastic bag to eliminate the need for hand scooping. Simply open its large hood to clean, in fact the door itself is pretty wide enough (10.4" high x 9.6" wide) for easy cleaning without having to take the entire top off.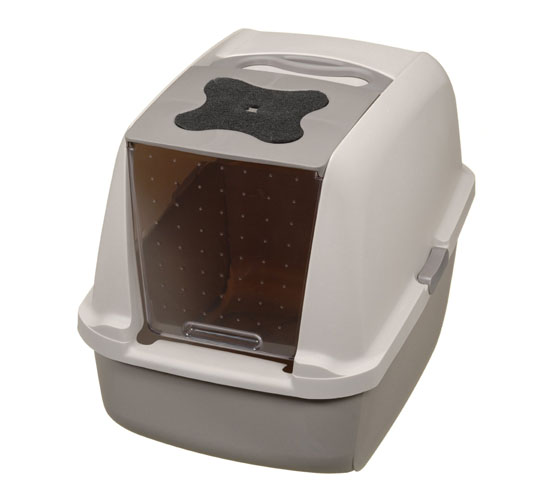 Catit Design Senses Grass Garden Kit is part of Catit Senses line that integrates all your cat's senses while he or she plays. This grass garden kit is also a good way to bring outdoor nature inside your house, just in case your cat can't go outside. When you live in an apartment or a house with no grass, this product would be a good addition, because cats usually like to eat grass. This product might play important part in your cat's life as grass is a natural source of fiber, it helps with cat's digestion and prevent hairball build-ups.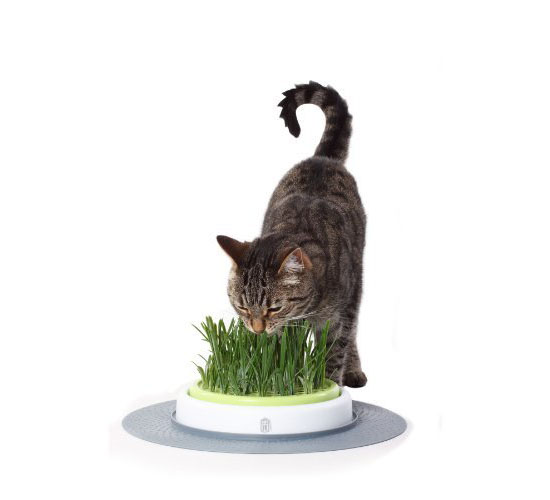 Tweets by @pawfipet