Browsing articles tagged with " cat mat"
Blackhole cat litter mat is a specially designed mat to capture cat litter when your feline friend coming out of their litter box. This dual structured mat works really great in preventing cat litter from being tracked everywhere, with the size of 30-inch x 23-inch x 0.5-inch, it's large enough to cover the base of box. The unique feature lies on the round-shaped upper mat that meets your cat footprints, it softly removes the dirt down to the lower part of the mat. All those fallen litters are trapped on the lower mat, making it really easy to clean.
Each mat is made of durable, non-toxic EVA foam rubber, thus, giving you durable, scratch free mat that needs only water and shake off to clean all those litter, fast and comfortable. It's pretty rare nowadays to find a product that really lives up to the hype, this one does.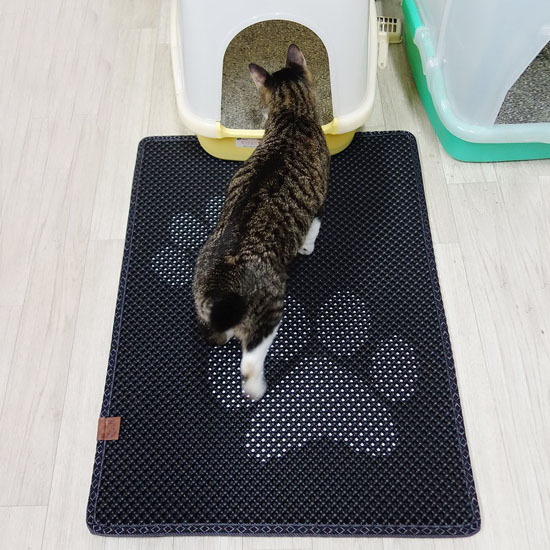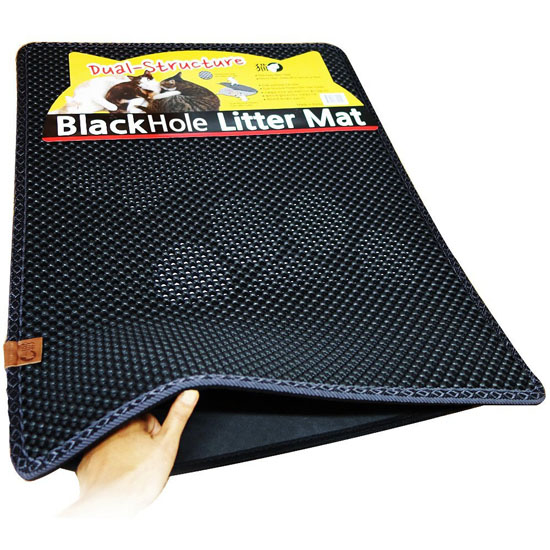 During winter, your cat won't leave Slumber Pet Thermal Cat Mat. It's a mat that will keep your cat warm and comfortable without having to spend money on electricity. It works by reflecting the cat's own body heat back to the animal, so don't be surprised when all your cats gather around and sleep on it. This mat is ideal for aging pets, kittens, animals recovering from injury, it provides soothing comfort to them. Available in gray and blue color with leopard-print motif, the pad is machine washable for added convenience. Each mat measures 22" (L) x 18.5" (W), the surface is so soft and comfortable, we pretty sure your cat would love both sides equally.
Tweets by @pawfipet