Browsing articles tagged with " cat food"
Provide your cat with variety of food from 9Lives Seafood and Poultry variety pack, it's delicious canned food in affordable price. This pack contains 24 cans: 6 cans of super supper, 6 cans of seafood platter, 6 cans of chicken and tuna dinner, and 6 cans of ocean whitefish dinner. Buying an affordable cat food doesn't always mean it has cheap quality, this brand seems to give better and shiny coats, energy, and less allergic skin reaction. So if your cat is not a picky eater and you're on a tight budget, this pack should be a great alternative for your cat.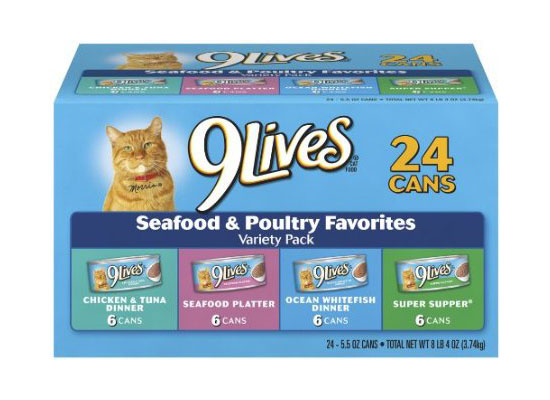 Keep your floor clean from your cat food crumbs using Cats Rule Lilypad Splash and Crumb Catcher Mat. It's a special designed lid that prevents any moisture or crumbs get on the floor. Measures 12" x 14" x 1", this mat is durable and very easy clean. Simply place your cat bowl over it, all those crumbs will fall on the mat instead of your floor, in this way, once your cat is finish, you can easily clean the mess.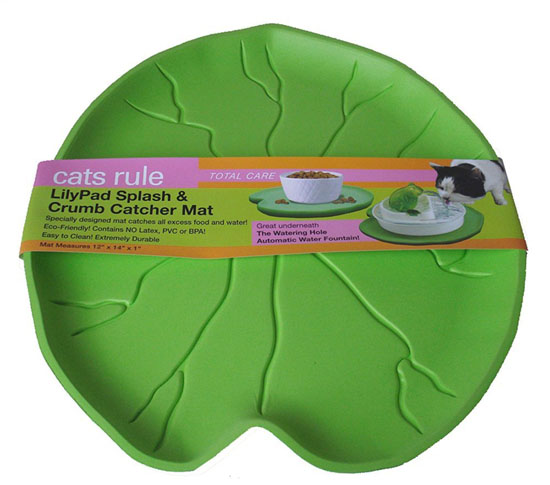 Pet Studio Stainless Steel Scoop is the perfect scoop for dry pet food, you can use it for dog food, bird food, or cat food. The narrow opening can be very handy in some circumstances. This product is made of high quality stainless steel, easy to clean and bacteria resistant.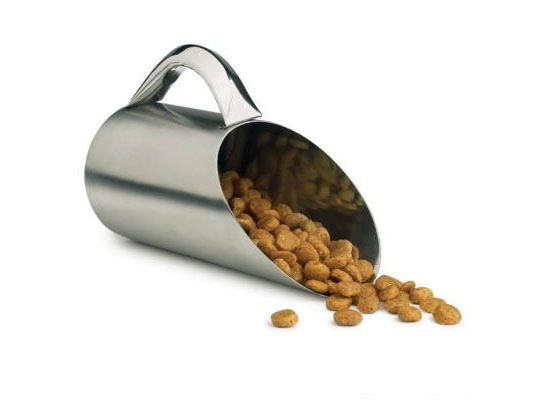 Many customers bought this product just for a reason that this is not another regular cheap plastic food scoop. The fact that it's a durable stainless steel makes it worth the price. The only improvement that we can suggest here is to include engraved measurement on the scoop.
Tweets by @pawfipet