Browsing articles tagged with " carpets"
The big dogs will definitely enjoy Chunky Chews 8-inch Beef Braided Rawhide Ring, it's 100-percent premium rawhide. Each Chunky Chews is made for big and aggressive chewers, you can tell from the thick braided design and its weight (3x heavier than other rawhides bones in the same size), it's designed to last for awhile and at the same time promoting healthy teeth and gums. The ring features patented miracle-marinade no-run formula to provide your dog with rich flavor all the way through and off your carpets and furniture. The company uses only the highest quality ingredients, grass fed free-range beef hides, no hormone or antibiotic.
This dog treat also maintains your dog healthy skin and coat, thanks to Conjugated Linoleic Acid (CLA) and Omega 6 fatty acid in it. This product is locally farmed, produced, and packaged in one dedicated factory, all the processes are never salted, they are all traced and controlled to ensure safety and quality of your dog.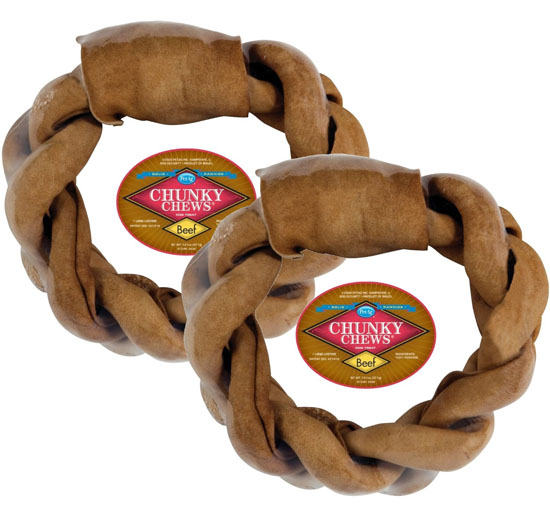 Four Paws Wee-Wee Housebreaking Pads for dog feature super absorption to protect your floors and carpets from mess. It's been especially designed and formulated to attract puppies when nature calls, you can use it for training or alternative when your dog is housebound or during poor weather. There are variety sizes you can choose to suit the size of your dog, buy bulk for cheaper price.
By training your dog to use wee-wee pad, you can be sure that your dog won't make a mess on your floor, for example if you are late from work, and can't make it home in time to get your puppy out, it will use the wee-wee pad. It also means that elderly people can benefit from the pad since there maybe times when they can't take their dog out. We also read that even though Four Paws Wee-Wee Housebreaking Pads are meant for dogs, some customers use it for their cat, under the litter box to be exact, to catch any accidental over shooting.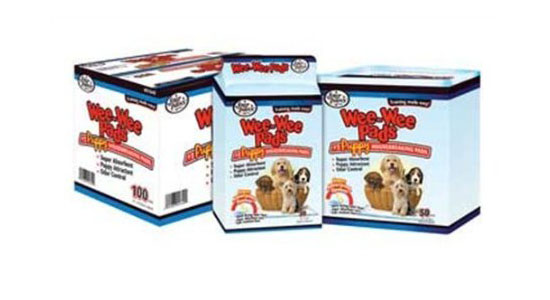 Just in case you haven't heard about the magnificent Double Edge FURminator deShedding Tool, you should know that this little tool will fantastically reduce pet's hair all over your house. Instead of cutting, this tool works by grabbing and removing those loose and undercoat hair efficiently, the company even claims their tool can reduce shedding up to 90 percent.
If every time you rub your dog would cause clouds of hair flying off, that means your dog hair is having loose hair issue. If your house has a sprinkle of pet's hair on almost everything, it's time to handle this problem. Most reviewers have said that this product works very well even on cats which usually don't like being groomed. So you might be surprised to find your cat might actually enjoy the process of being groomed with FUrminator.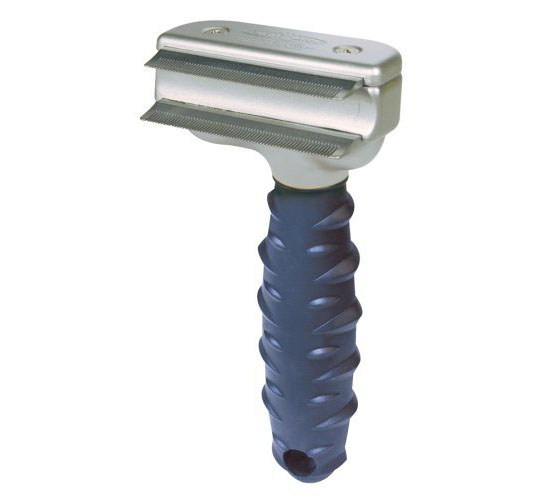 Tweets by @pawfipet